Affiliate Marketing Commission Rates (by Industry, Influencer)
Are you paying a competitive affiliate commission rate? Let's look at what your top competitors are paying…
We surveyed the leading affiliate programs in eCommerce, across a range of product categories. From health to beauty to fashion and beyond, we'll highlight the revenue sharing that the leading partner programs are offering their affiliates, ambassadors and influencers.
We'll talk specifics in a moment. But first, let me explain how these brands are able to afford these commission rates…
How to Set a Competitive Affiliate Commission
If you spend money with Google, Facebook or any other online marketing channel, you probably know how much you're willing to pay per "conversion."
For example, to throw out a number, you might be happy spending $20 with Google AdWords to acquire a new customer. Google doesn't actually care if you got a new customer or not. They'll charge you $20 for the clicks, and it's up to you to make sure you have your act together!
You will receive a snippet of "conversion code" from Google. (Same applies to Facebook.) These numbers will let you hone in on a "cost per conversion" which will give you a rough idea of what you are paying per sale. In my experience it's easier to find this value with Google than with Facebook, which prefers to muddy up the ROI waters with metrics like engagement—things I don't personally care about as a marketer!
I want to have an idea of what I'm paying on each channel to acquire a new customer. Let's say I am indeed happy paying $20 for a new customer. Let's also say my product is $100. This means I'm paying 20% of my sale price to Google.
Well guess what—I should be just as happy paying 20% to an affiliate, ambassador, or influencer to send me a sale. In fact, I should be even more excited to sponsor an influencer, because I'm getting an additional branding benefit. With Google, I'm just paying for a click. With an influencer, I'm getting a new brand spokesperson!
What E-Commerce Firms Pay Per Sale
Nick Veneris, manager of partner marketing at Refersion, told me that his firm's "rule of thumb" for new merchants is a 15% affiliate commission.
"It depends on the industry," Nick explained to me. "Some industries pay 20% or more, while others have thinner margins and will settle in around 10%. For merchants who are just launching their first program, we recommend 15% as a baseline."
My information jives with Nick's. Here's a breakdown on popular commissions being paid by active affiliate programs in that are currently featured on our Afluencer commission-based "hot list."
I know that these offers and commission structures are working great because, well, I do see the flow of applicants first-hand! If you are a brand, you may want to use these examples as your baseline. And if you are an affiliate marketer, you probably want to apply to these programs yourself!
Recently I surveyed the top affiliate programs in our influencer network to see what these brands were offering in terms of commissions. Here's a revenue-share range from the top brands in each product category: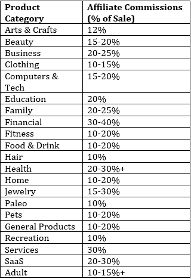 Of course, the more unique your product is, the more partners will want to work with you. After all, anyone can be an Amazon affiliate! Which is why these four brands are having a lot of success with their affiliate programs—they have excellent products with unique positioning. Let's dive in.
CBD Labs for example is offering a 10% commission on sales for health and wellness influencers in addition to a 10% discount on purchases. This is an effective affiliate offer for a CBD product.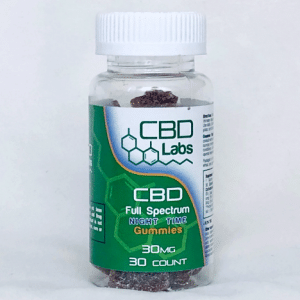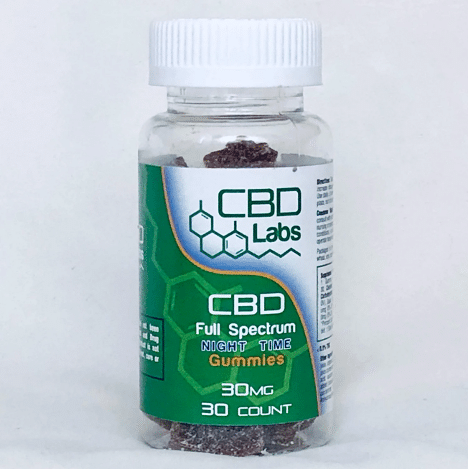 L Styles meanwhile is courting fashion and jewelry influencers with a 15% commission on sales of its gemstone products. With jewelry products we tend to see 15% to 25% commission rates.
madeFORme is a bar soap and facemask maker that pays 10% to 15% of sales to partners. Its focus is skincare and beauty influencers. Beauty products tend to pay 15% or so in commissions, so this is an attractive offer for a unique product.
Finally, VELA bands are the ultimate fitness offering for 2020, letting you work out from home or anywhere. VELA offers free products and pays a 10% commission on sales. In the fitness world, a 10%+ commission is the standard and VELA has an inside track with this unique product.
Top fitness influencer Sydney V Smith recently filmed this unique video clip featuring VELA for a lower body home workout. Creative production and an excellent endorsement like this shows why an influencer deserves more cash than Google or Facebook any day of the week!