If the pandemic of the coronavirus has served any sector well, it's very easy to spot the clear winners. eMarketer reports the following:
"According to our most recent forecast, the top 10 US ecommerce players will collectively grow their share of the overall ecommerce market to 60.1% in 2020. That's up from 58.2% last year, as consumers shift toward retailers of essential goods and brands they can count on for reliable delivery and fulfillment."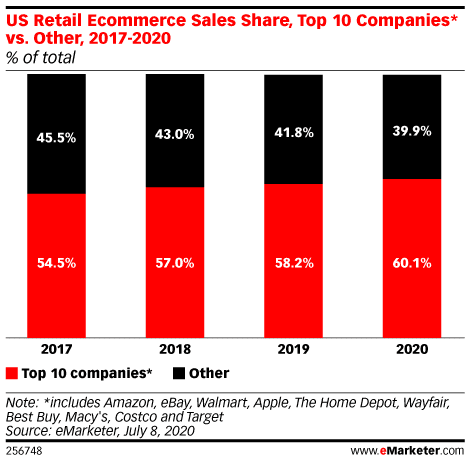 It's no secret why these companies have grown in an incredible way during the pandemic. Quarantine and other social behaviors have really pushed the scale growth of these consumer trends of buying online. This is now truly the stay-at-home economy where these companies are just thriving, they are really killing their competitors.
Nonetheless, it's important to note while these large players have grown sales significantly, there is significant growth across the board through many e-commerce industries and players, even small ones are seeing significant growth in sales. This growth for the large players just really tells the picture very clearly.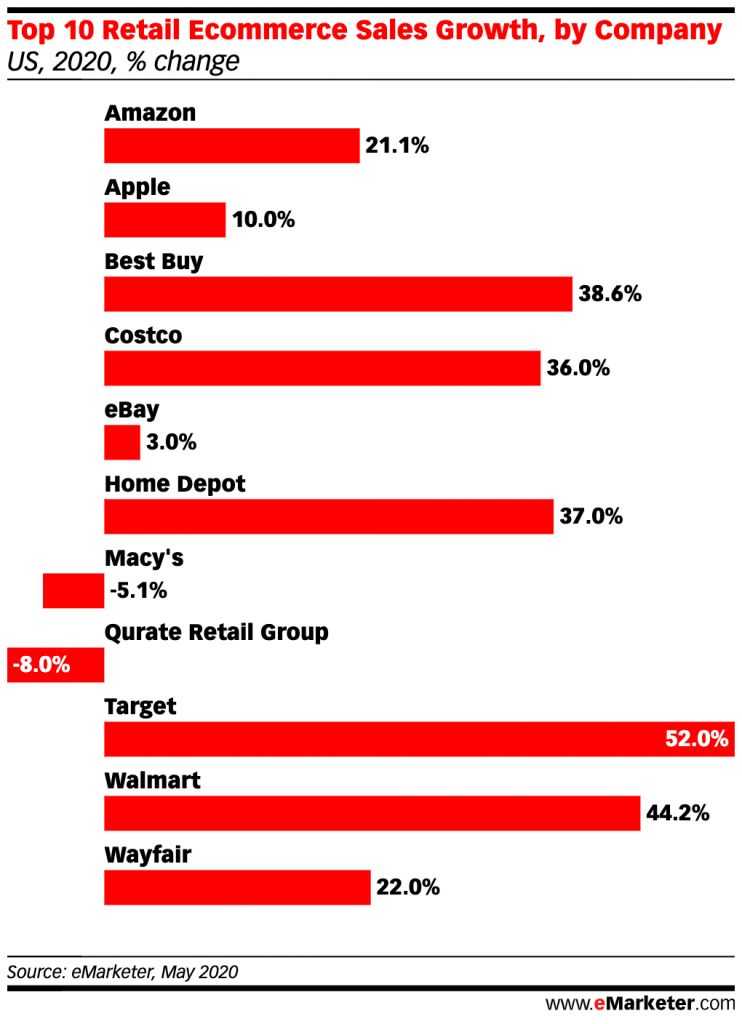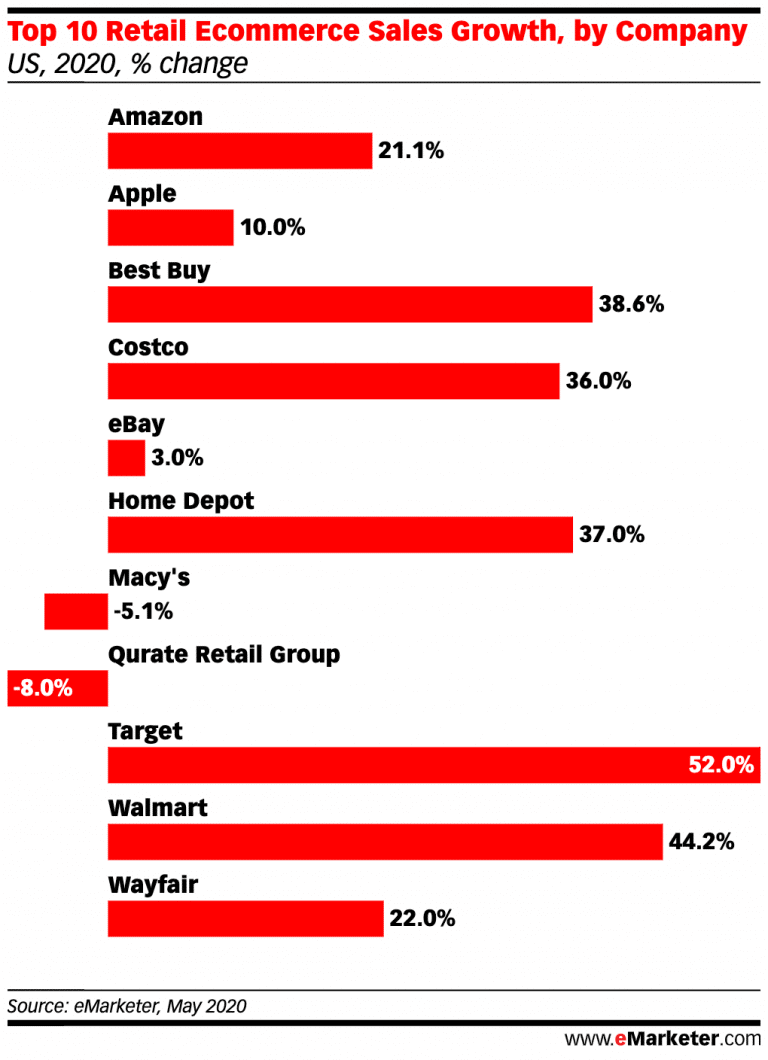 Read more about this at eMarketer.com