Content is king. It sure is. Just as important as creating constant pieces of content, in all forms, is how we measure that content. What constitues the success of a piece of content? How are you measuring it?
Different companies have different KPIs to measure the success of content. To go even further, different departments in one company may have different KPIs for the same piece of content. With that said, let's start looking at some different KPIs that can help determine the success of your content.
SEMRush put out 4 infographics that break it down into 4 categories, and within those 4 categories, the sub metrics. Let's start.
USER BEHAVIOR
Average time on site: Indicates if visitors are attentivatly reading your content or just glancing through it.
Page depth: The average number of pages a user visits per session.
Page views: Indicates the number of views per particular web page.
Unique visitors: Shows how many visitors your content attracts.
New & returning users: Shows the contents ability to attract new users and retain old ones.
Traffic sources: Helps you discover the best marketing channels for your content distribution.
Pages per session: The average number of pages viewed during a single session on your website
Bounce rate: The percentage of users who left a particular page without visiting any other page on the website.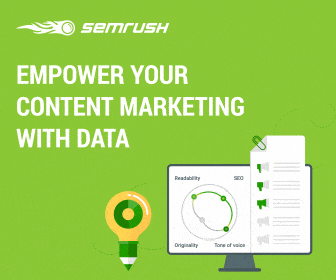 ENGAGEMENT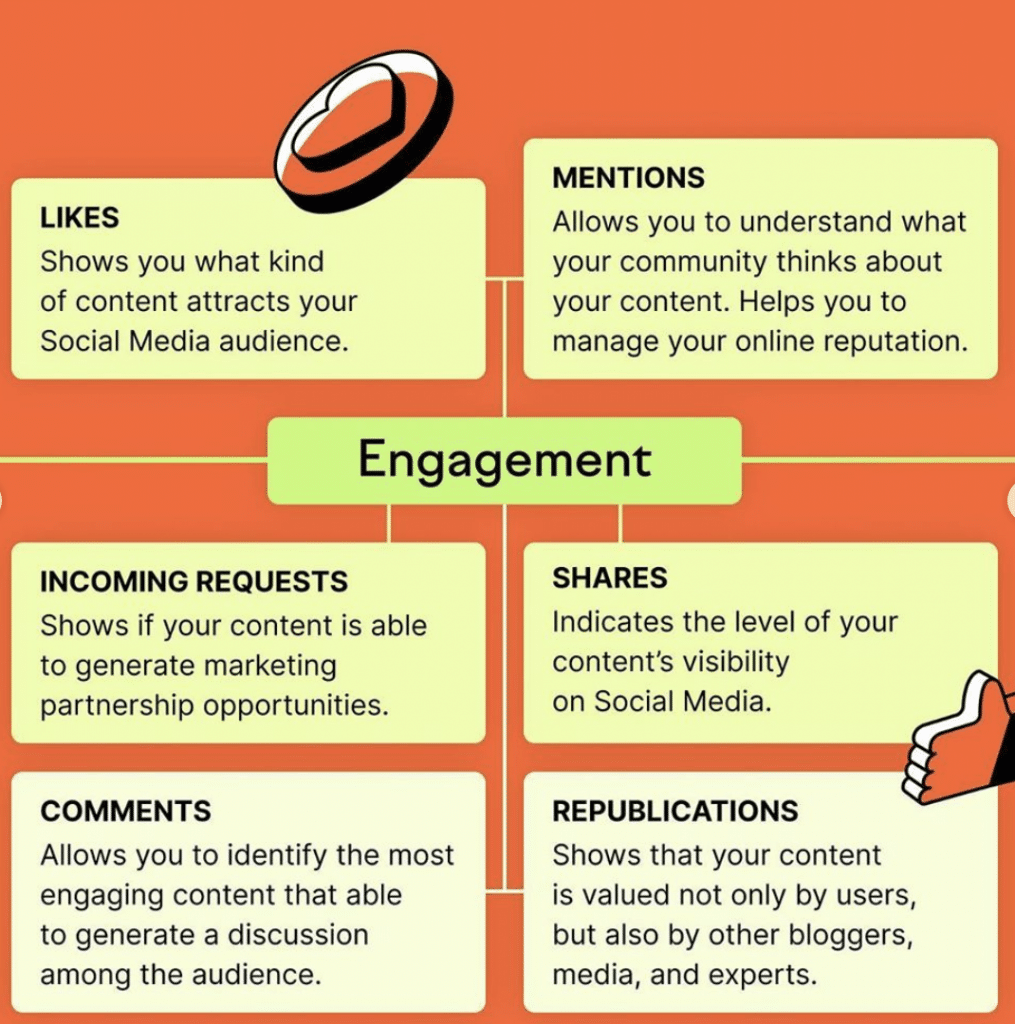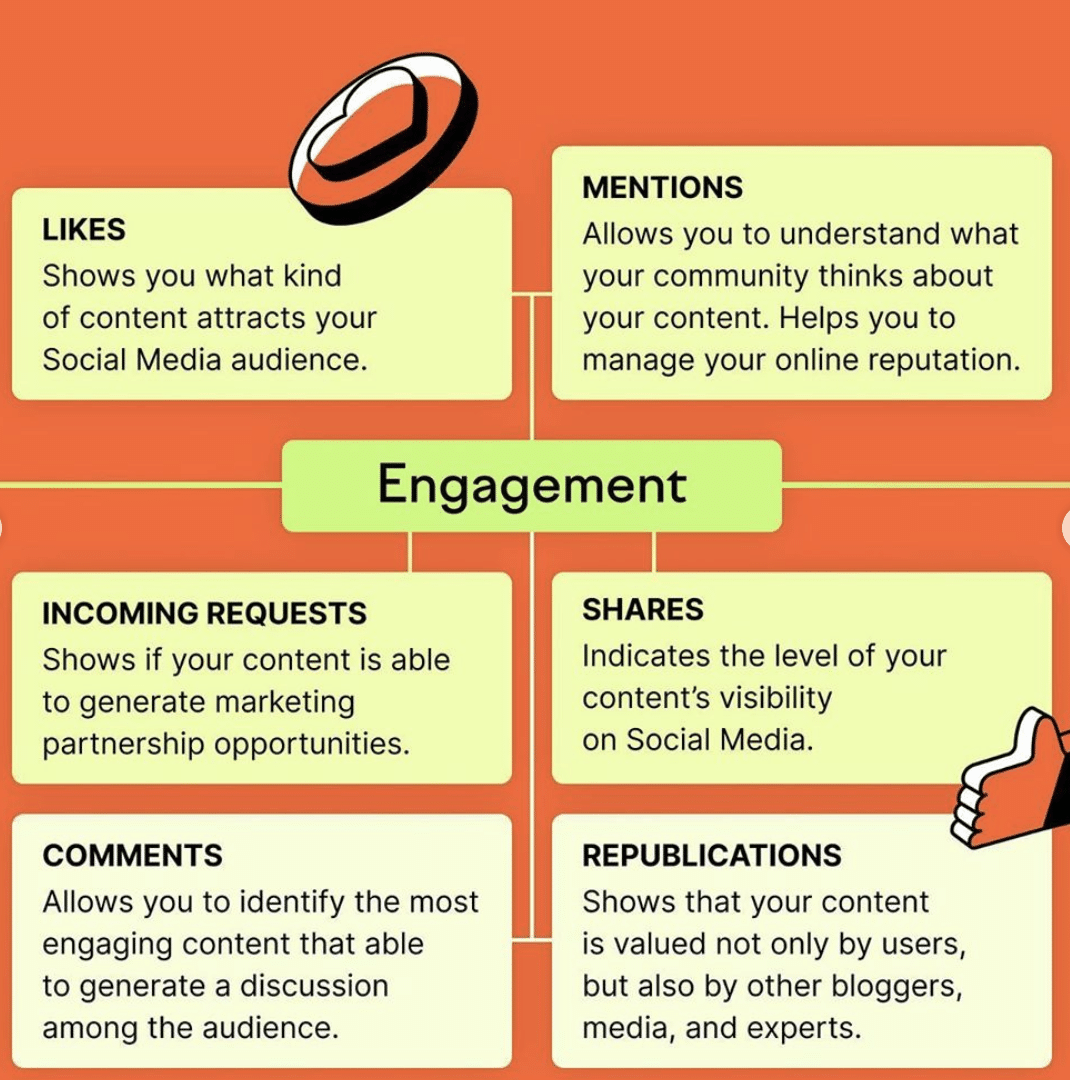 Likes: Shows what kind of content attracts your social media audience.
Mentions: Allows you to understand what your community thinks about your content. Helps you to manage online reputation.
Incoming requests: Shows if your content is able to generating marketing partnership opportunities.
Shares: Indicates the level of your contents visibility on social media.
Comments: Allows you to identify the most engaging content thats able to generate a discussion among the audience.
Re-publications: Shows that your content is valued not only by users, but also by other bloggers, media, and experts.
SEO RESULTS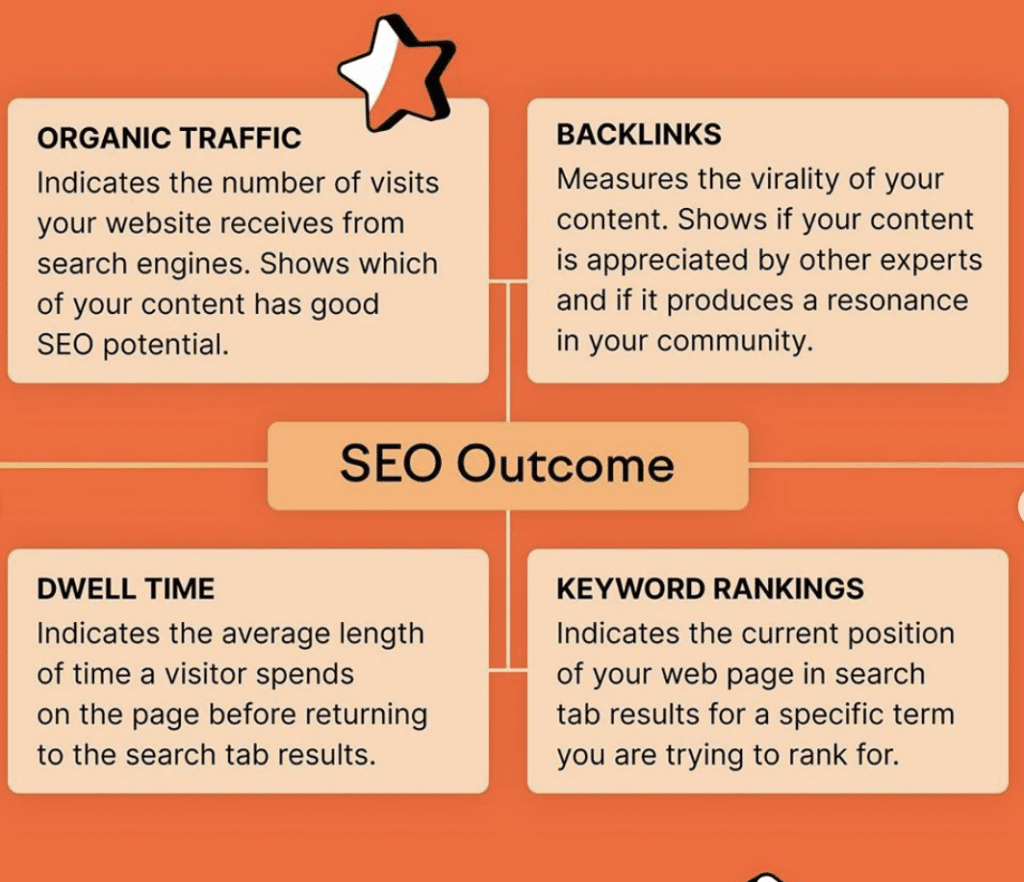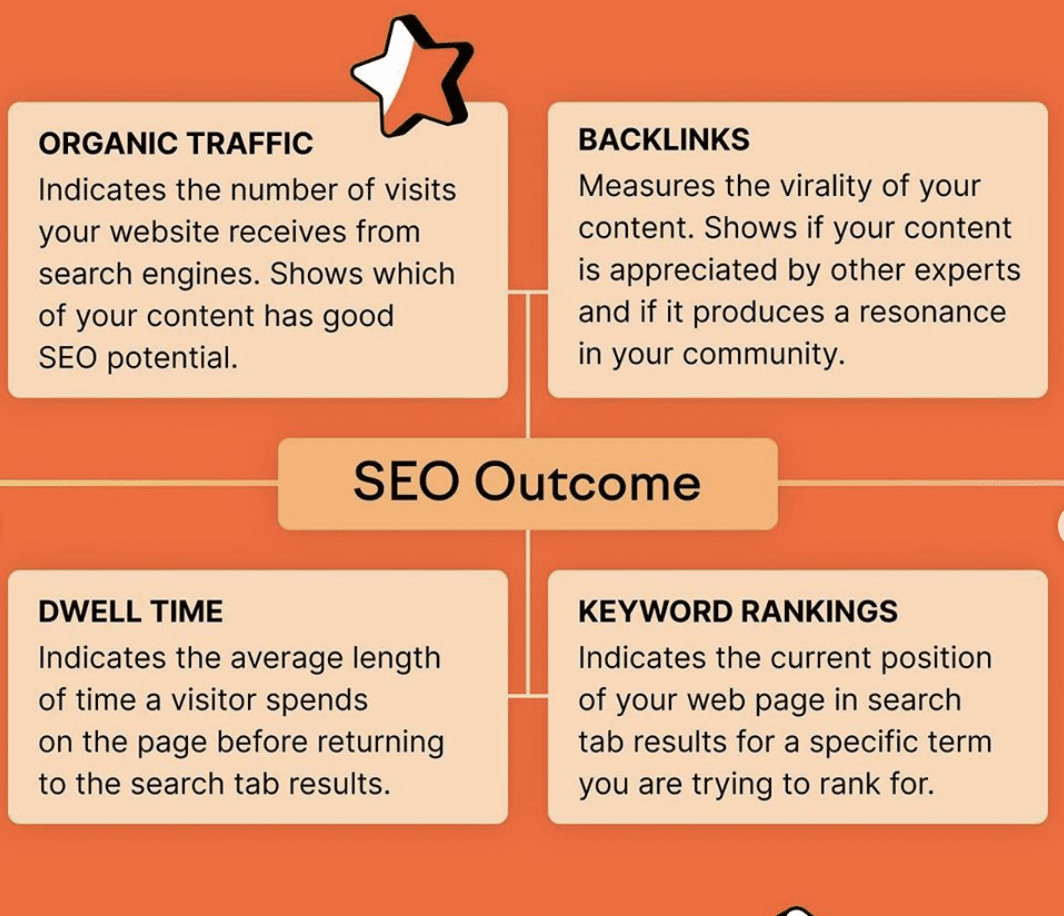 Organic traffic: The number of visitors that piece of content gets from ranking in the search engines.
Backlinks: The number of links that point back to that piece of content from different sources, be it blogs, social post, etc.
Dwell time: The number of time a visitor spends on a website before returning to the search results.
Keyword rankings: The number of keywords the piece of content ranks for and their positions.
REVENUE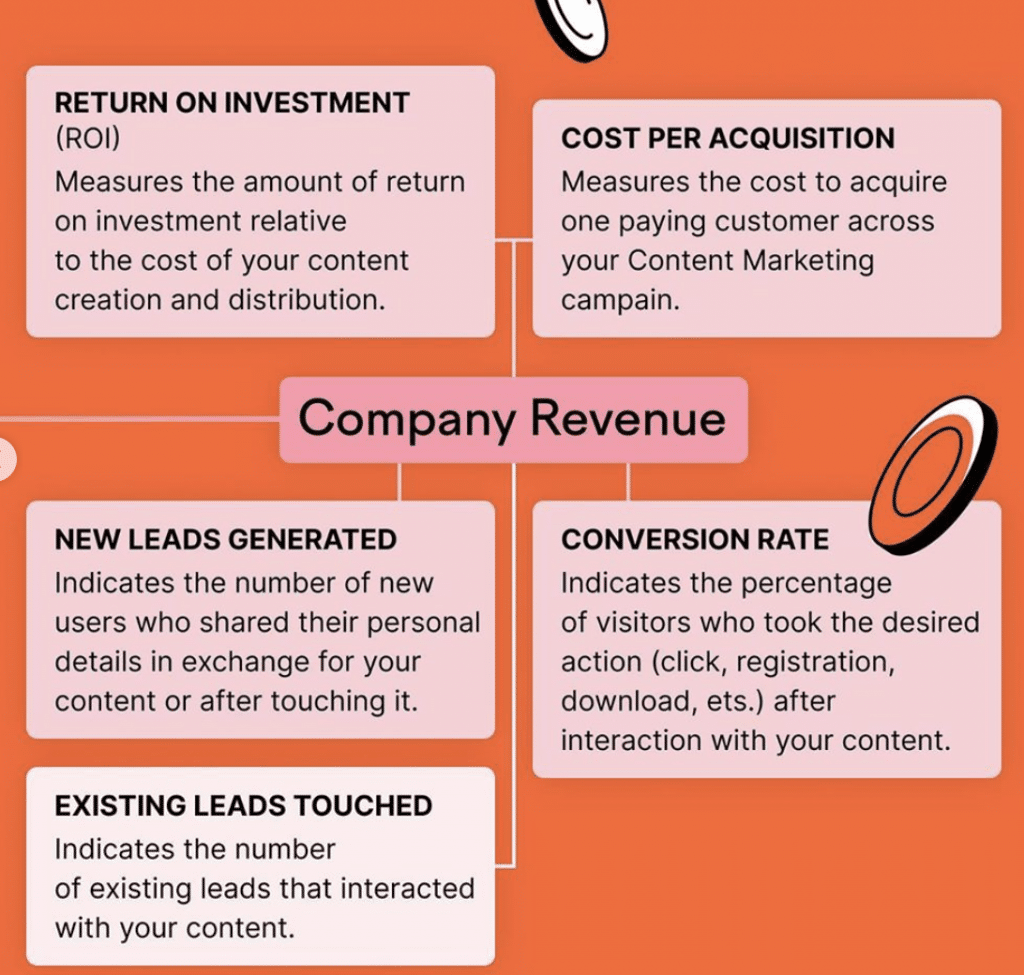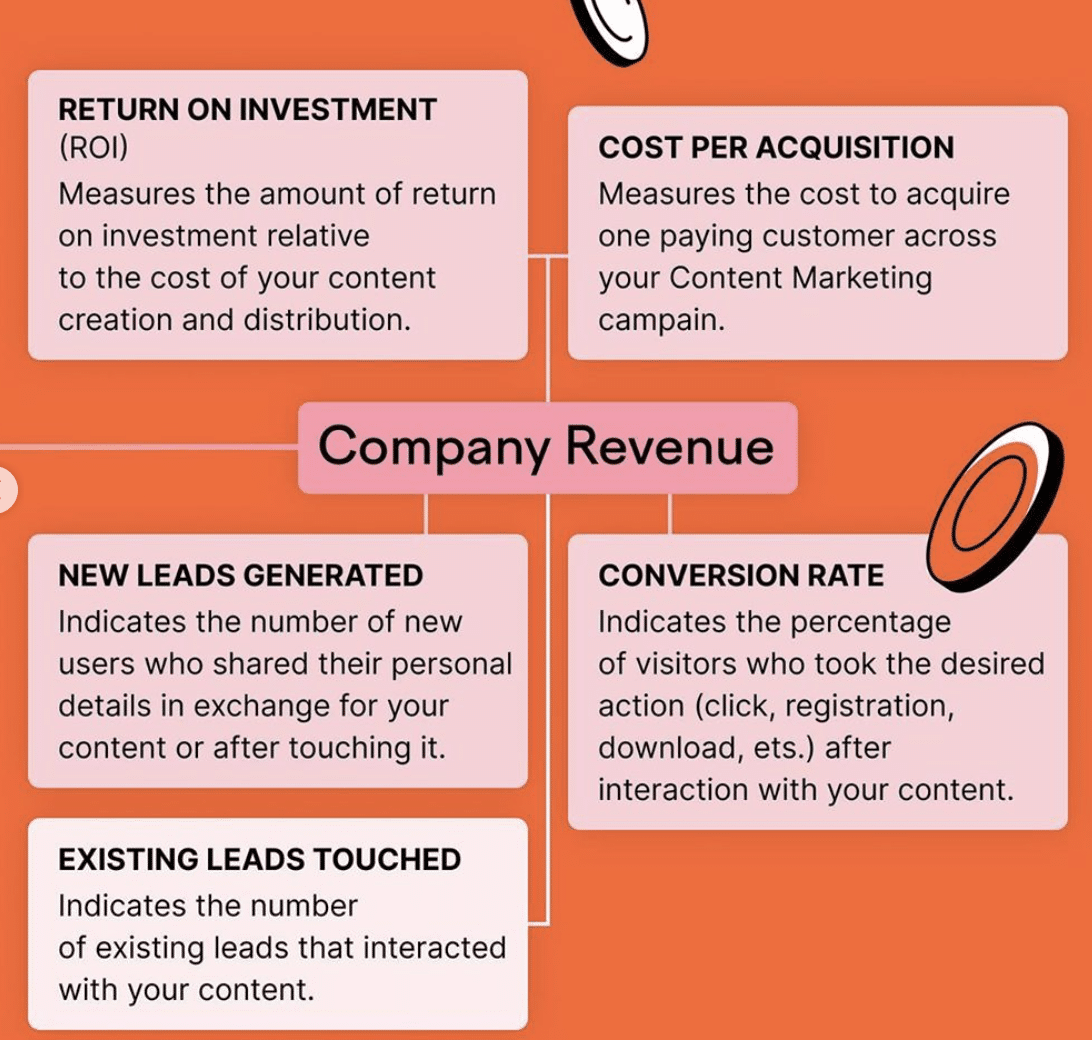 Return on investment (ROI): Measures the amount of return of investment made from the creation and distribution of the content.
Cost per acquisition: Measures the cost to acquire one paying customer across your content marketing campaign.
New leads generated: Measures the amount of leads generated by the piece of content in relation to cost and distribution of content.
Conversion rate: Indicates the percentage of purchases, leads, and other actions in relation to traffic.
When it comes to e-commerce, my current KPIs that set the path to content success are based on conversion rate of visitors to purchases, social engagement, and SEO results.
Like I said in the beginning, businesses have different needs and different perspectives on what they look for in content success. Make sure you set those content KPIs to have the path set to be aligned with your marketing and finance teams.