If you don't have a buy now, pay later service, you're already late to the game. There's a reason why Amazon, the worlds largest e-commerce website has decided to partner with a buy now, pay later service (in this case Affirm,) to allow customers to pay for orders over $50 over time. Interest-free payments over 3 or 4 payments? YES PLEASE.
Companies such as Affirm, AfterPay, Klarna, and PayPal are all after this fast-growth market with more and more consumer demand for this option as flexible payment options are helping e-commerce with conversion to ease the burden of another charge on the credit card with interest.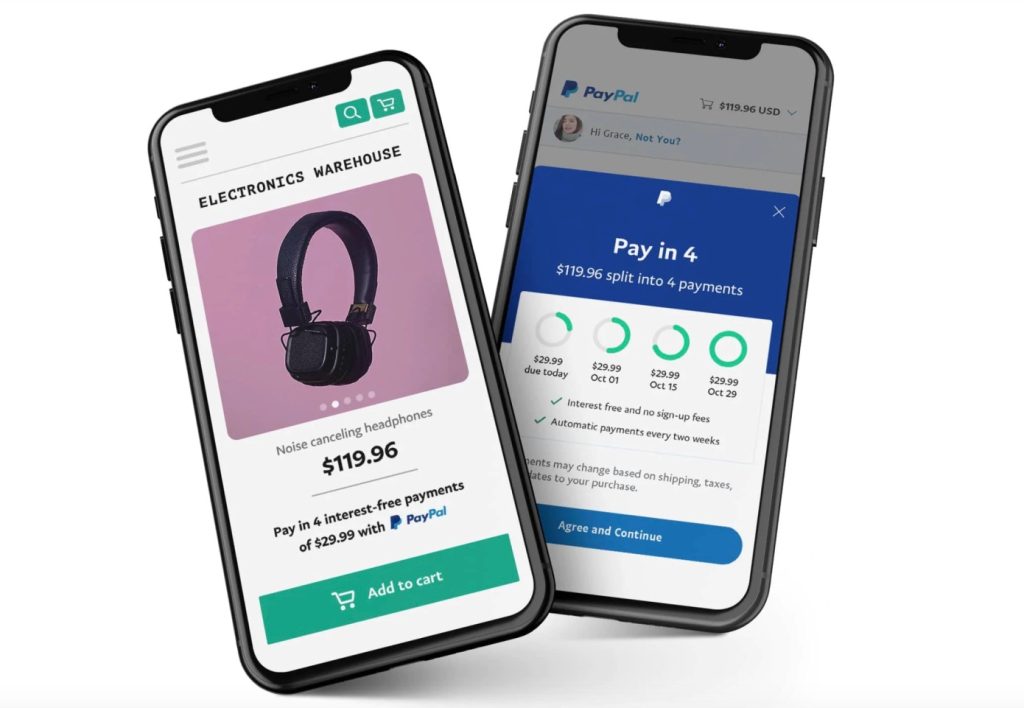 From Fool.com: Study: Buy Now, Pay Later Services Continue Explosive Growth
"In July of 2020, we found that 37.65% of American adults had used a BNPL service. Since then, that number has jumped substantially, with 55.80% of Americans now saying they've used one of these services. That's an increase of 48% in less than a year."
Notable statistics:
Buy now, pay later usage growth was largest in the 18 to 24 (62% growth) and 55+ (98% growth) age groups between July 2020 and March 2021.


53% of respondents who have never used BNPL say they're at least somewhat likely to use it within the next year.
PayPal's buy now, pay later services are the most commonly used among providers, with 43% of users saying they've used the brand's BNPL options.


Buy now, pay later users aged 18 to 24 are the most likely to pay $250 or more per month when they have a BNPL payment.


61% of buy now, pay later users would rather use a BNPL service offered directly from the retailer they're buying from than going through a third party.
From some of the key findings in the report, millennials in the age group of 18 to 24 are a perfect target for this payment option as it's something they are already getting used to pay, as just another payment option such as a credit card.
Here is another key finding that makes this even more-so a reason to get a buy now, pay later option: 64% of buy now, pay later users have used it more since the beginning of the pandemic.
While this payment option makes things seem more flexible, specially to the younger demographic, it's not all pretty. Reuters reports, "A third of U.S. consumers who used "buy now, pay later" services have fallen behind on one or more payments, and 72% of those said their credit score declined, a new study published by personal finance company Credit Karma showed.The study, conducted by software firm Qualtrics, surveyed 1,044 adult consumers in the United States last month to measure their interest in buy now pay later (BNPL) and found 44% had used these services before." It's important to note that these late payments do NOT affect the retailer, just like a credit charge wouldnt.
Nontheless, buy now, pay later seems to be a fast-growing favorite payment option for Americans and there's no reason your website shouldn't offer this payment option as it's a good marketing tool for conversion rate optimization. So much so, that many brands are including this messaging in ads such as Facebook and Instagram along with this messaging in newsletters and other sales and marketing channels.