There's never been a time for digital marketers where content has been at the forefront of carrying the marketing strategy. Through growing competition on all fronts, content has never been more king.
As I like to tell my team, there are different types of content for different purposes (in which I'll write a whole separate post about,) which will help for scale and growth. It only takes ONE great piece of content that can really start to drive your business, or at-least change it in terms of taking it to another level.
SEMRUSH did an incredible job at explaining the content strategy and lifecycle approach.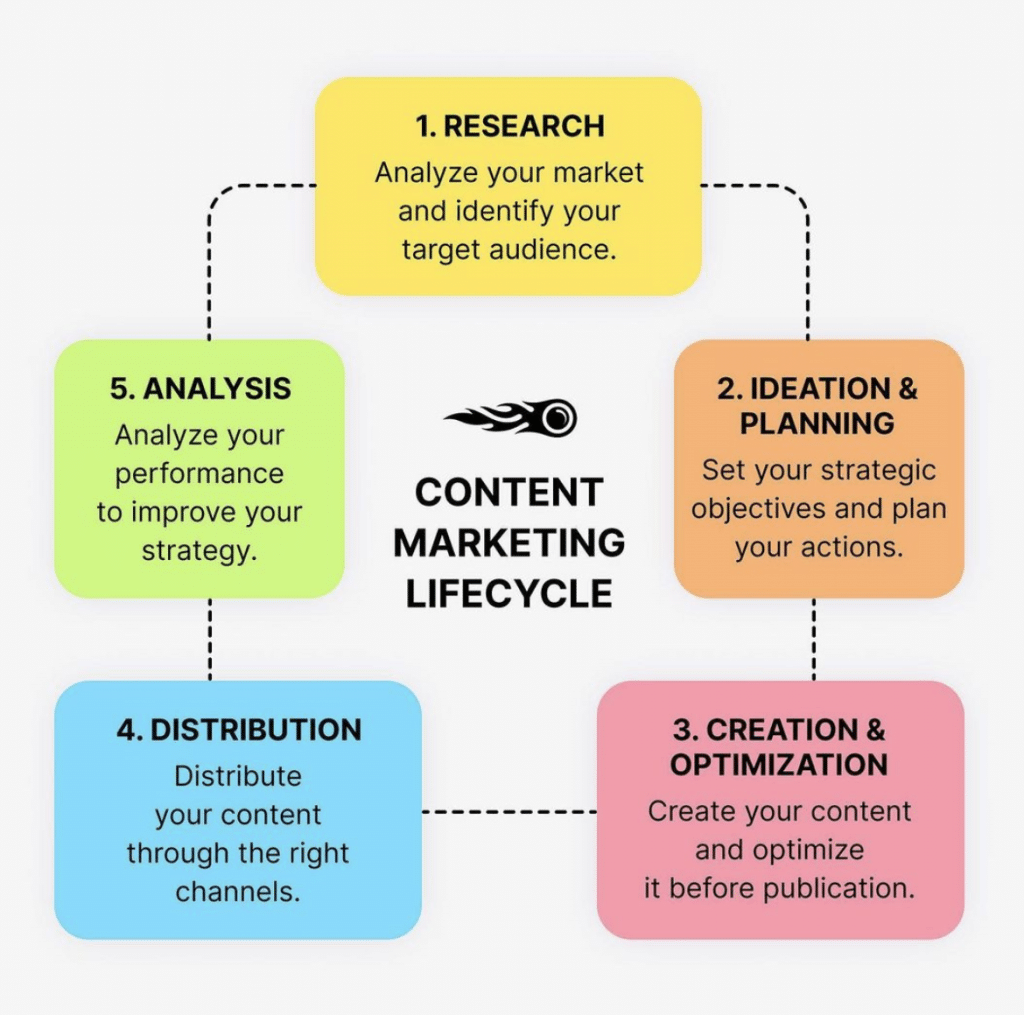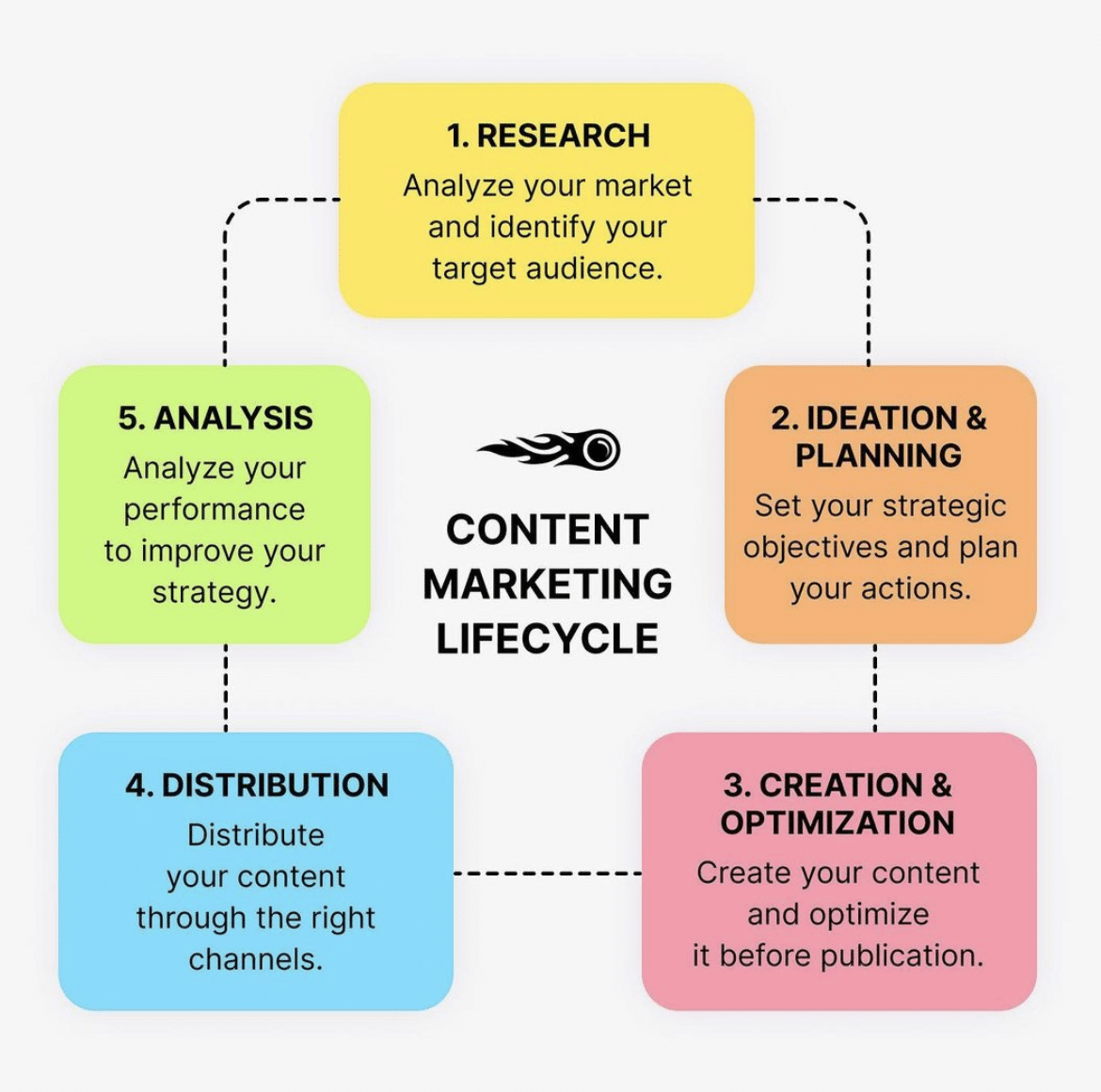 Research
✔️ Conduct your market analysis;
✔️ Run competitive research;
✔️ Run a content audit;
✔️ Identify content & keyword gaps;
✔️ Identify your sales funnel;
✔️ Build your buyer personas.
Ideation & planning
✔️ Choose relevant business metrics;
✔️ Set goals using the OKR planning system;
✔️ Check if your key results using the SMART approach;
✔️ Brainstorm ideas for achieving your key results;
✔️ Create an action plan.
Content creation & optimization
✔️ Research content topics resonating with your audience personas;
✔️ Prioritize them;
✔️ Decide on content formats;
✔️ Create valuable and unique content;
✔️ Make it appealing for readers: add stats, visuals, expert quotes;
✔️ Make it SEO-friendly;
✔️ Make it easy-to-share: add social share buttons, click-to-tweets;
Content distribution
✔️ Create a distribution strategy;
✔️ Repurpose your content and share on social media;
✔️ Collaborate with influencers and partners;
✔️ Use content communities;
✔️ Build high-quality links;
✔️ Run a paid ads campaign;
✔️ Leverage your email list.
Analysis
✔️ Gather the results of your campaign;
✔️ Measure your content performance using the right metrics according to your goals;
✔️ Extract insights to refine your content strategy;
✔️ Create a correction plan.
♻️ Repeat!
I think what most will find surprising is the amount of 'touch points' it can take to run a real content strategy. Truth be told, from what I've seen, most companies don't have much of a content strategy, but, the one you see that do, you can see how their business grows overtime, those doing it right.
If you don't have a content marketing strategy, this is the time to really prioritize going into 2021.
Suggested Video: