Signing into our Amazon account today, I found the 'Measure Non Amazon Ads' feature, called Amazon Attribution. What exactly is this? In short, it is Amazon way to help merchants scale sales by providing a tool to attribute ads in external channels to Amazon sales. Amazon Attribution is a new beta measurement solution that provides brands that sell on Amazon with sales impact analysis across media channels off Amazon. With on-demand reporting, Amazon attribution allows advertisers and brands to uncover the insights needed to optimize their media campaigns and grow product sales. It is still in BETA but it seems like there is a mass roll out starting as its been in BETA for quite some time.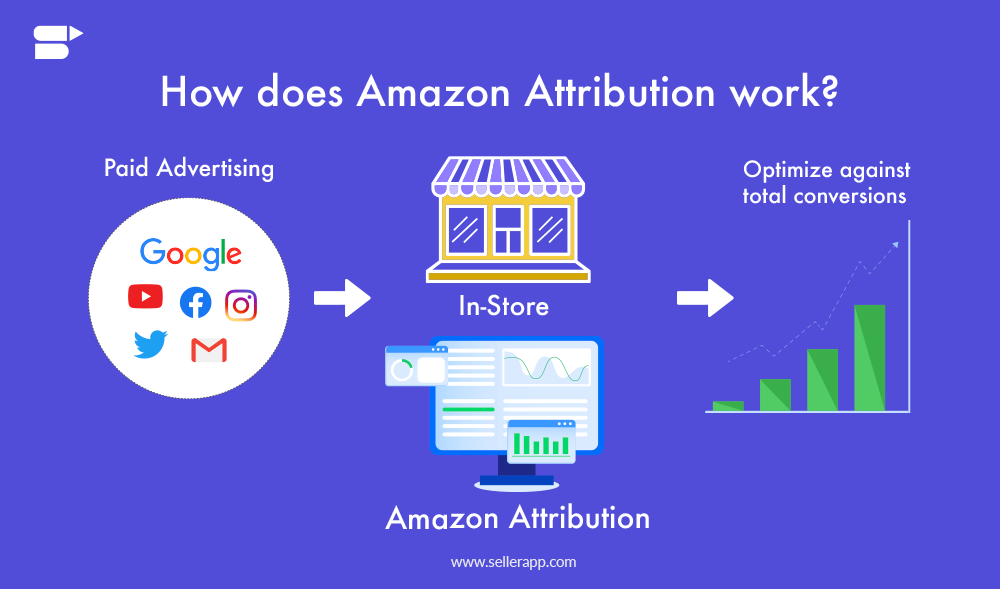 "Help maximize your return on investment (ROI) and grow your product sales. For the first time, you can measure the impact of search, social, email, display, and video media channels based on how consumers discover, research, and buy your products on Amazon. Amazon Attribution's unique conversion metrics — including Amazon detail page views, purchase rate, and sales — give you a comprehensive view into how each of your marketing tactics contribute to shopping activity on Amazon."

This is really exciting to me. This gives all merchants the possibility to really scale ad efforts to Amazon listings which can help in multiple ways for those seeking better performance on the platform.
As far as how to get started with Amazon attribution and how to use it, see the video below which last 8 minutes and clearly gives easy instructions on set-up and use case.
Things to note:
You need brand registry to use this feature
Not quite sure as of yet if it attributes for other sellers in the listing (IE there are 7 sellers on a listing you're advertising to from a landing page and you lose the buy box and someone buys.)
RECOMMNDED VIDEO: