We know that Amazon.com is the #1 e-commerce site in the U.S. It's where any small retailer needs to be and where brands can create an incredible sales channel to scale revenue, growth, and branding. However, in the last few years, Americas #1 brick and mortar retail has decided it will try to go head to head with Amazon.com which will be an interesting battle of businesses to watch in the coming years as they compete for market share and customer dollars.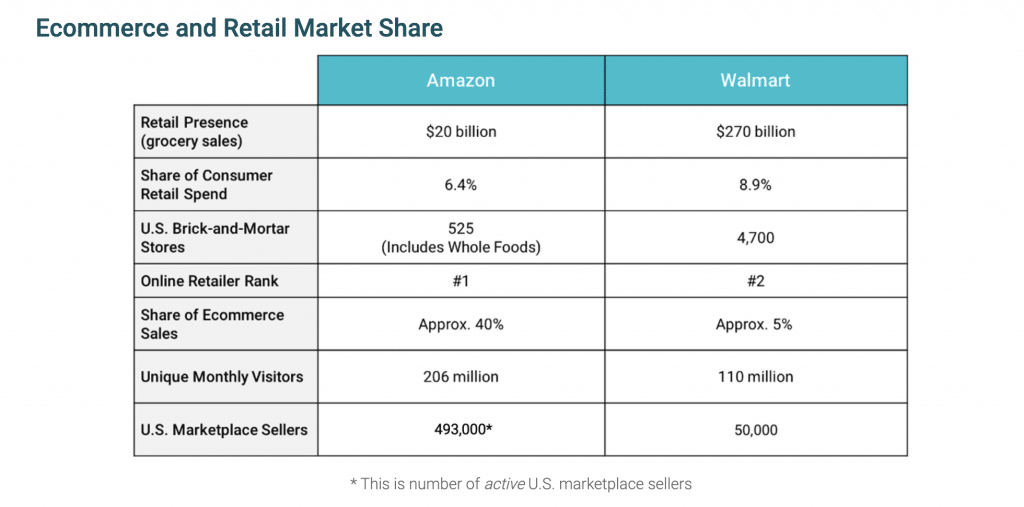 As you see, Amazon has a much larger share of e-commerce than Walmart. It's a sizeable advantage, but not on Walmart can't get market share in the next few years if they continue to invest in its e-commerce structure and really servicing third party retailers. One way they do that is by their fee structure of no fee per month to sell on the platform.
Let's take a quick look at the fees:
Amazon: $39.99 professional selling plan fee. 8-20% selling fee post sale.
Walmart: Free plan to sell. 8-15% selling fee post sale.
It's important that while the above ranks Walmart as the 2nd largest online retailer, eBay does generate more traffic online than Walmart.com.
TRAFFIC


GOOGLE SEARCH INDEX PRESCENCE:
Amazon: 234 million indexed pages
Walmart.com: 36.6 million indexed pages
You may ask yourself if this number is relevant, and YES, it is extremely relevant. Especially when you look at the gap difference between the exposure each has in search and the way consumers may find products through the worlds largest search engine.
REVENUE:
When it comes to revenue, Walmart actually beats Amazon by a few hundred billion due to its brick and mortar presence. This is an important point as those who think that brick and mortar is dead, Walmart still demonstrates that the consumer still very much shops in-store and can keep sustaining battling Amazon into its transition to e-commerce. The question is can it go fast enough to capture that market share or will it pivot into other areas where Amazon can't do as well like banking.
Amazon 2020 Revenue: $386 Billion
Walmart 2020 Revenue: $559 Billion
FORECAST FOR GROWTH:
Amazon: 24.95% per year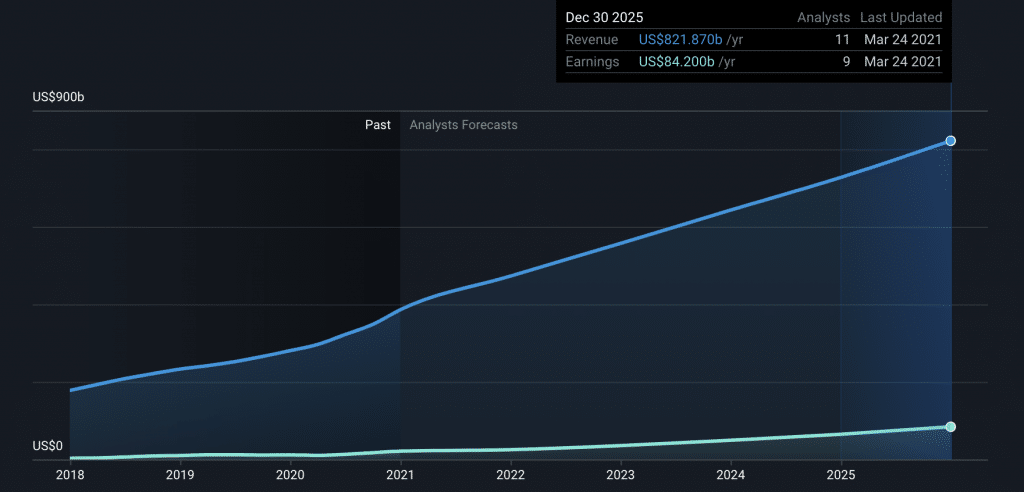 Walmart: 7.1%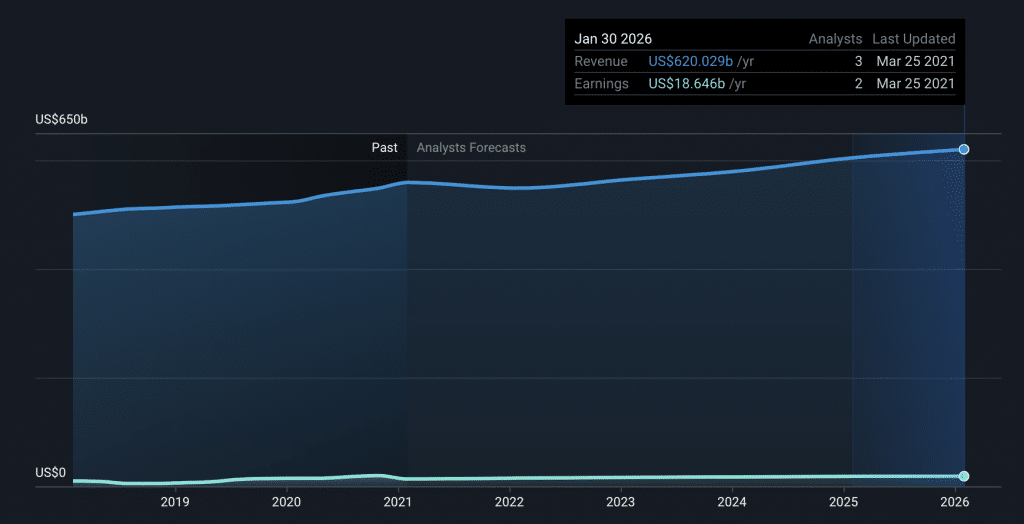 It will be interesting to see how this battle ensues within the next 5 years as Walmart can really build an incredible omni channel experience with so many stores across the country. Nevertheless, it will have to put its best foot forward and not let off the gas as Amazons innovation has driven the company fast and furious over the last few years with no plans to slow down.