Mark Zuckerberg made a few announcements today in his Facebook feed that will create some opportunities for e-commerce in the next couples of week / months to come. As Facebook continues to expand its e-commerce offering seeing e-commerce as its next big frontier to tackle, the CEO of the social giant took to Facebook to explain.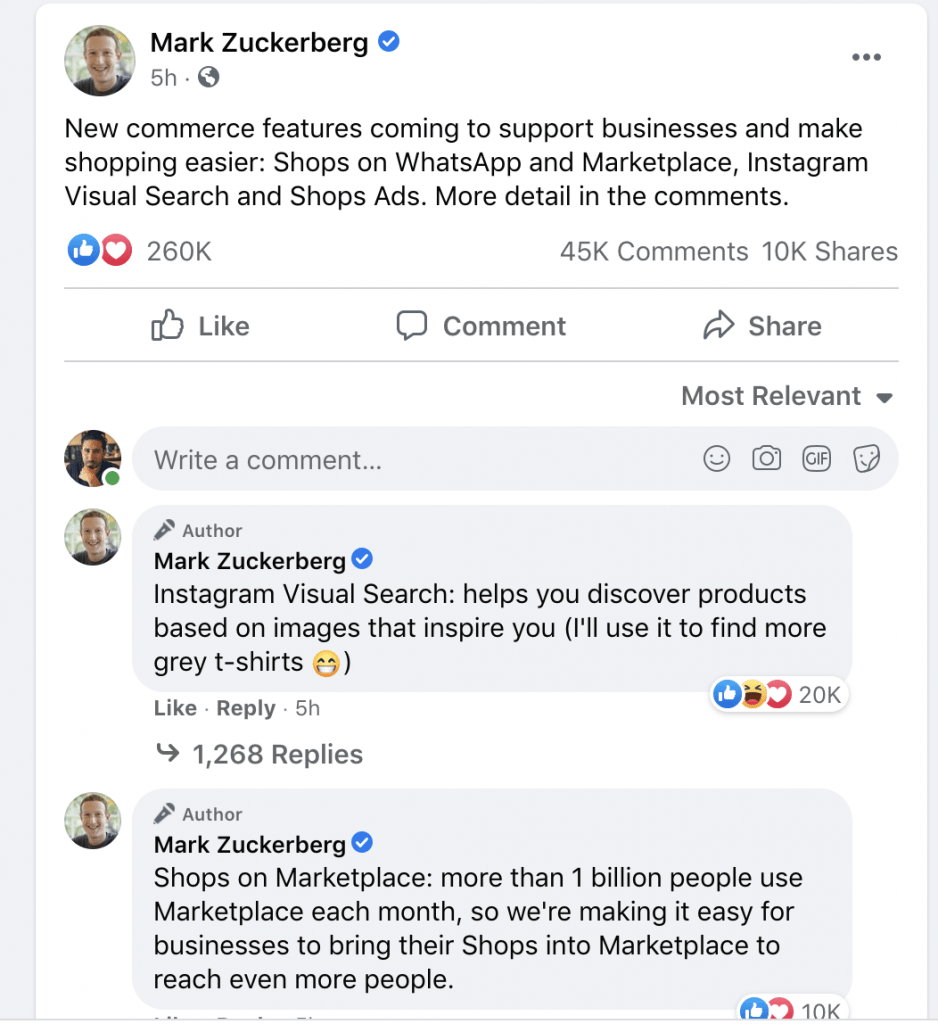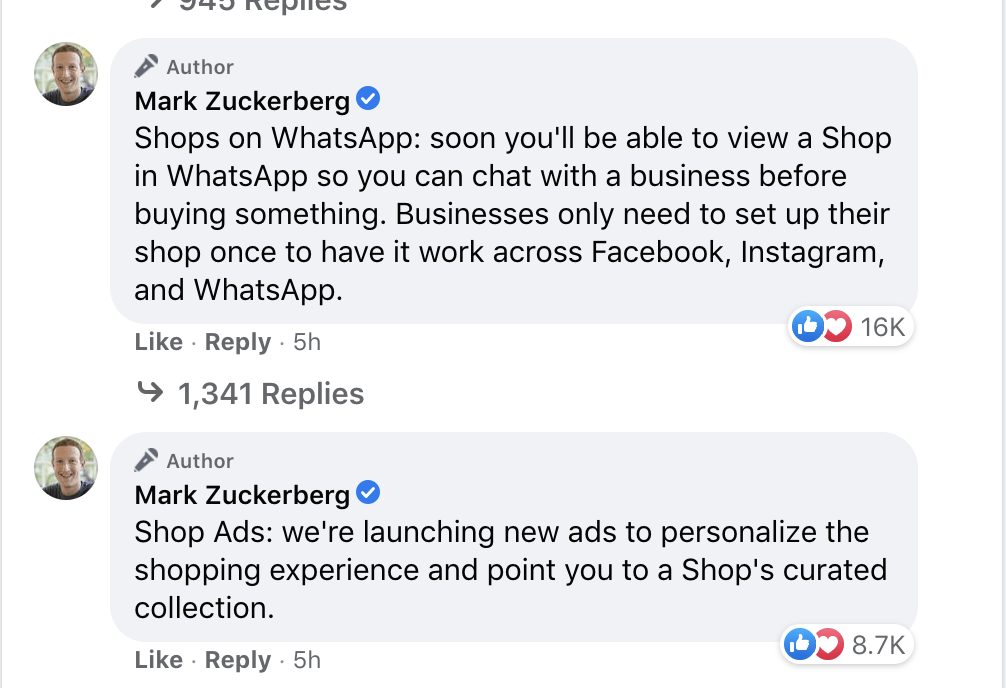 The most notable feature of the announcement I believe is the Whatsapp store. If you know anything about the landscape in China for e-commerce, wechat stores (called Wechat mini programs) is a huge play on e-commerce. While Whatsapp doesn't have quite the traction Whatsapp has here in the states, I'm willing to bet this will be a significant as mobile shopping first progresses, taking it directly to a communication application.
RECOMMENDED READ: Why China E-Commerce Is Going Crazy For WeChat Mini-Programs
How will e-commerce on Whatsapp look like?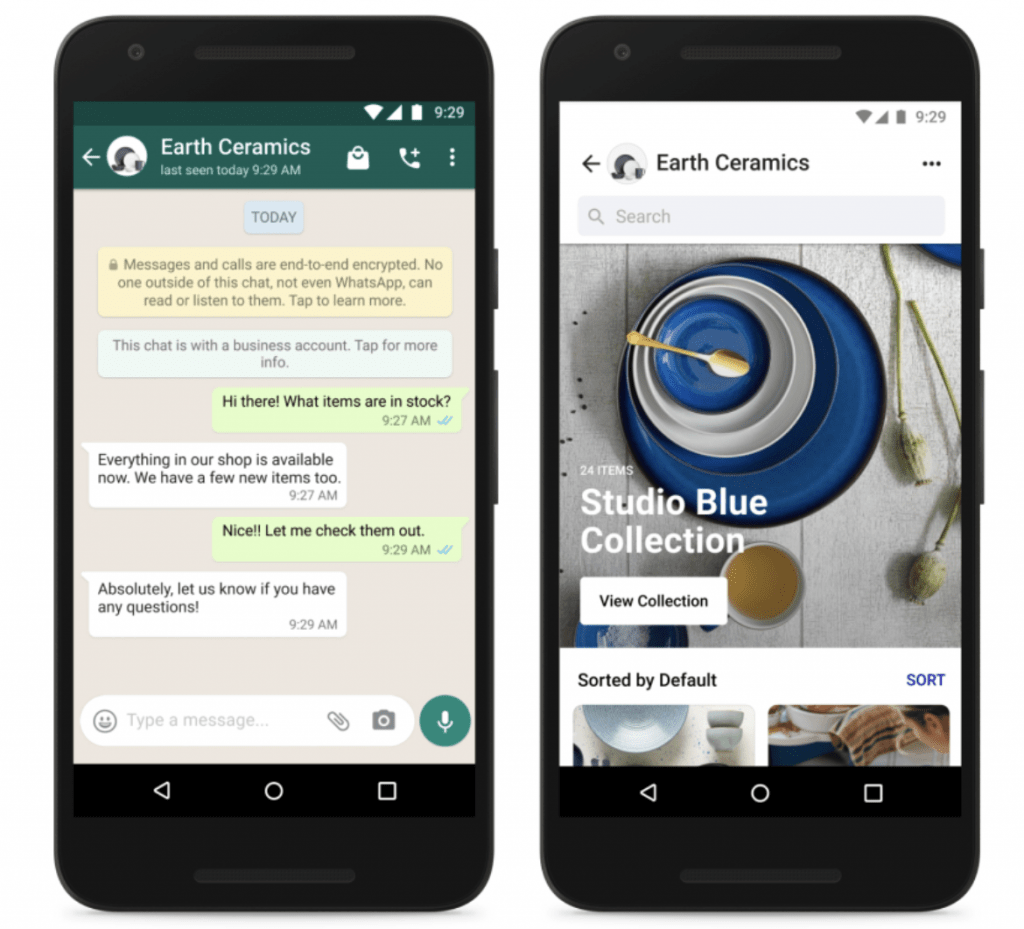 Per TechCrunch: "At its F8 conference earlier this month, Facebook revealed updates to WhatsApp for Business — previously, it could take weeks to set up a business account, but now, businesses can sign up in just a few minutes. Though WhatsApp has more than 2 billion global users, only about 175 million people message with WhatsApp Business accounts daily for things like customer support. Since Facebook has been pushing e-commerce on platforms like Instagram, it makes sense that this initiative will expand to WhatsApp too. The rollout for Shops in WhatsApp will start soon, and Shops inventory in Marketplace is available now for Shops in the U.S. with on-site checkout.|