Google is taking on a more aggressive approach toward optimizing campaigns across all touch points for merchants by launching Performance Max. This mostly, fully automated features to create campaigns really lessens the burden on the human targeting aspect to reach potential consumers.
WHAT IS PERFORMANCE MAX?
Performance Max is an automated goal-based campaign type that uses machine learning to serve audiences a relevant ad with an optimal bid to maximize campaign performance. An advertiser selects a marketing objective and then chooses the conversion goals that support the objective.
REACHING CUSTOMERS ACROSS ALL TOUCH POINTS

FINDING NEW CUSTOMERS
Unlock new audience segments by using Google's real-time understanding of user intent, behavior and context to show up in the right moments with more relevant ads.
GAIN RICHER INSIGHTS
Performance Max campaigns are now part of the Insights page to help you understand how automation is working and how you can improve your campaign. Using the Combinations report, you can also see how your top-performing assets are being combined to build creatives.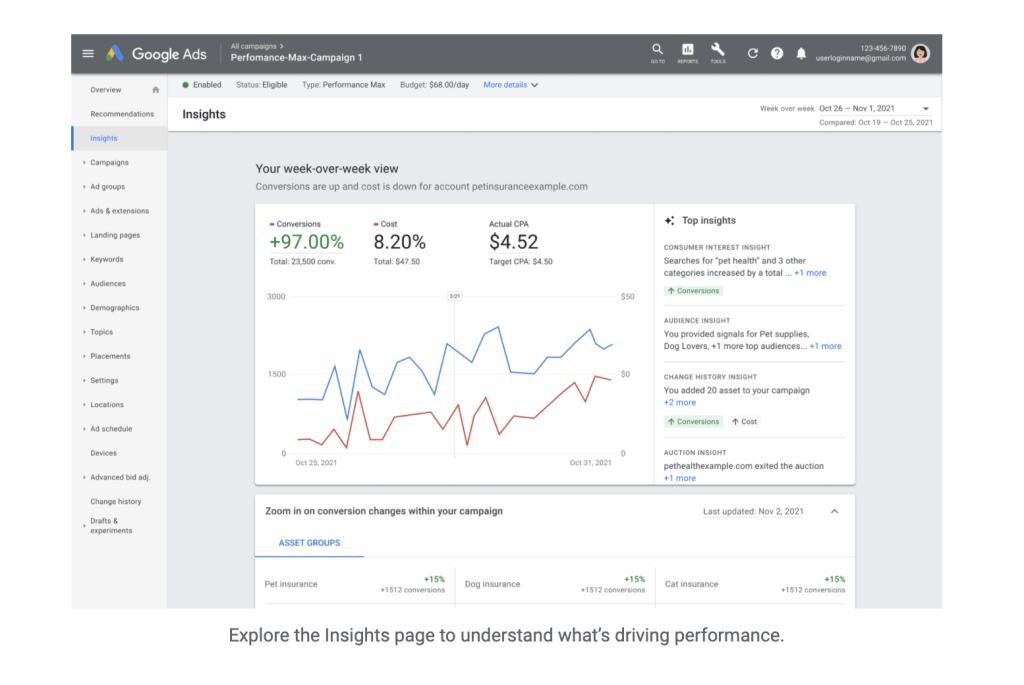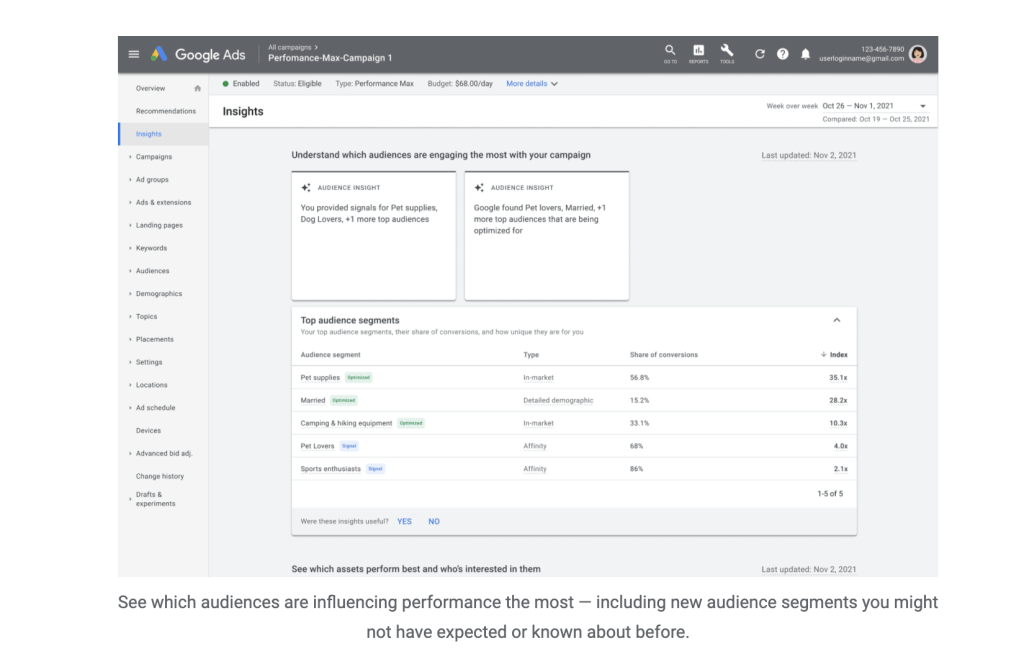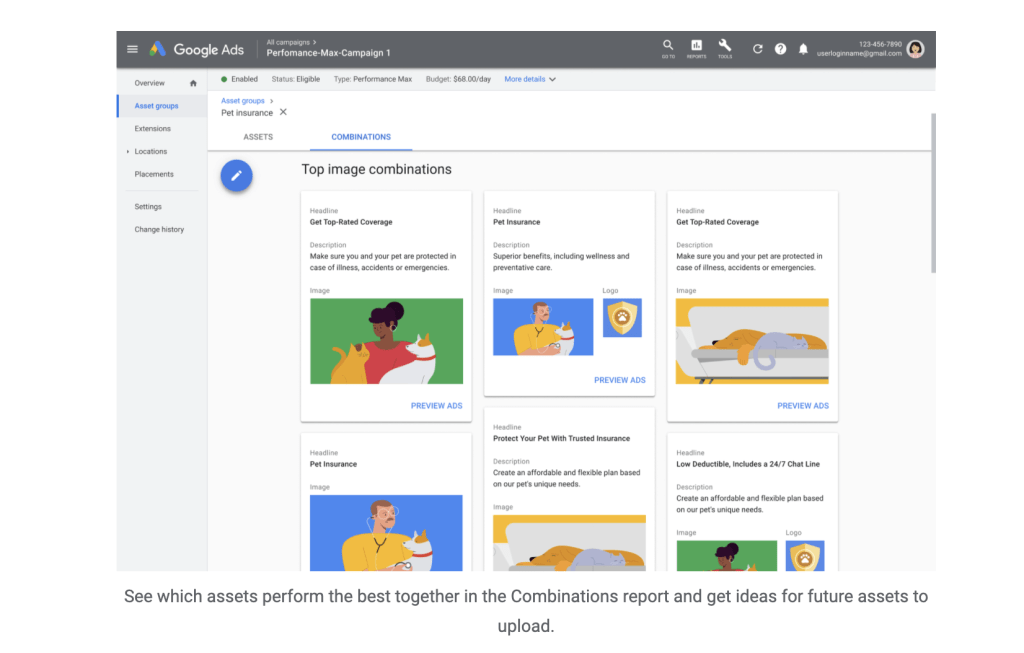 ---
PERFORMANCE MAX TUTORIAL:
---
EFFICIENCY AT ITS FINEST AS AUTOMATION CONTINUES TO EVOLVE:
We've seen these AI algorithms get better overtime through the Google algo for finding customers or the Faceebook algo, which has been incredible to find lookalike audience, although the iOS change has almost set us back in time in that regard. Google Performance Max campaigns is the next evolution of automation within digital search marketing across different touch points.
GOODBYE MEDIA BUYER?
It will be interesting to see where Google takes it from here in the next few years as it continues to rely on AI to better serve customers for better ROI within ad spend and help companies scale.