On Friday, Macys announced plans to launch a curated digital marketplace to build on the company's existing authority as a digitally led omnichannel retailer. The new marketplace will significantly expand the company's assortment in existing categories and brands and introduce a range of new categories, by enabling carefully selected third-party merchants to sell their products on macys.com and bloomingdales.com.
If you ask me, this is a little late, but, as the saying goes, better late than ever. Looking at Macys as a digital business, the site itself drives an impressive amount of traffic.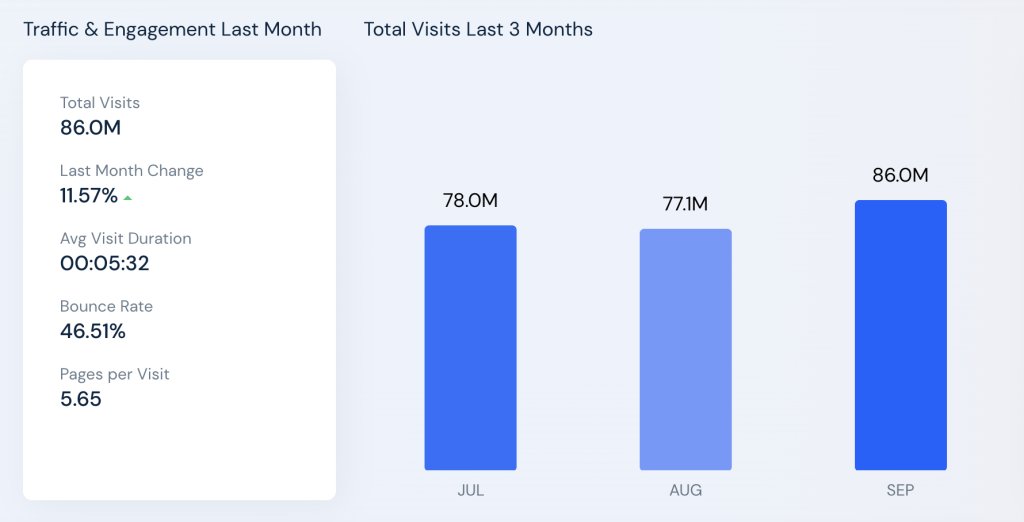 Macys has really missed out on third party merchant opportunities which made the Amazon business what it truly is today with Walmart right behind it to compete. Target.com among are other notable retailers who take on a third party merchant approach successfully, some a lot more curated than others. It seems Macys approach will be curated and that will be the best path in my opinion.
I've seen a non-curated path when Sears.com approached this third party merchant model and the site became 'off-brand' which is something Macys has to navigate here carefully, but doesnt pose too much of a challenge.
This doesn't only give Macys top line revenue growth from third party merchant sales but a lot of opportunity to monetize this channel from ad and sponsored listing opportunitie$!
From the press release:
"Today's announcement is an exciting next chapter in our digital evolution. The marketplace platform will further accelerate our Polaris strategy and unlock new opportunities for sustainable and profitable growth. Our digital business is targeted to generate $10 billion in sales by 2023, and we expect the new marketplace platform to produce incremental revenue on top of that target," said Matt Baer, chief digital and customer officer at Macy's, Inc. "The marketplace platform will enable us to expand our assortment at a low incremental cost, while giving Macy's customers easy access to even more product selection to meet their diverse needs."
Macy's, Inc. is partnering with Mirakl, the industry-leading enterprise marketplace technology company, to power the platform. In addition to extensive industry experience in marketplace growth, Mirakl brings dynamic platform capabilities that will seamlessly integrate into Macy's and Bloomingdale's architecture and allow for evolving strategies over time. Mirakl's best-in-class seller tools will enable sellers to easily monitor, drive and grow their businesses within Macy's curated parameters.