Let's face it, while paid social is all the buzz for customer acquisition, one of the sure ways to LOWER THAT CAC is to write content that can rank to get you readers that hopefully will ultimately convert into sales.
Blog content is by far probably the best way to educate consumers and build that funnel from top to bottom. So, let's go through some hacks that came out of the SEMRUSH team that can help do just that.
This is a must SHARE with your content team.
1. IT ALL STARTS WITH KEYWORD RESEARCH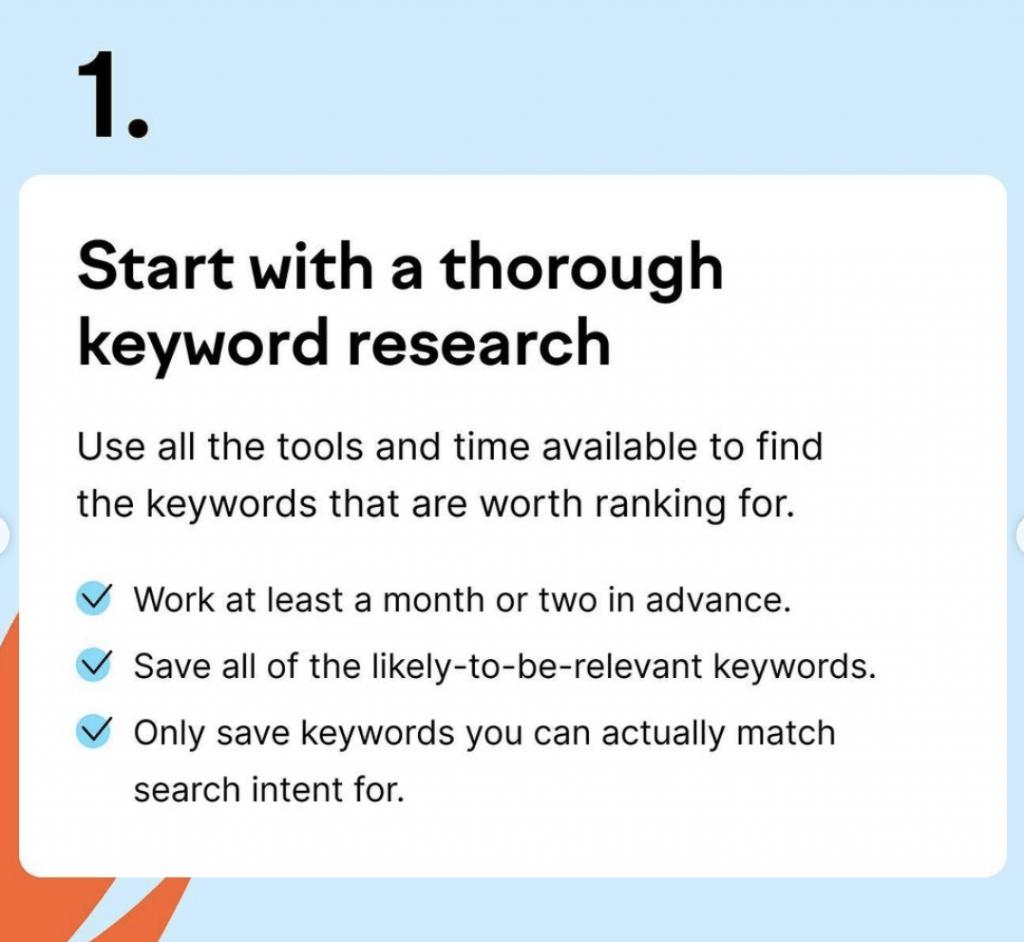 COMMENTS: Keyword research is the key and heart of the strategy. This should entail keyword research from very general and broad related audience topics to Q&A relevant topics to find more relevant keywords to create topics around. (Try the SEO writing assistant tool now – free trial.)
2. FILL IN YOUR CONTENT CALENDAR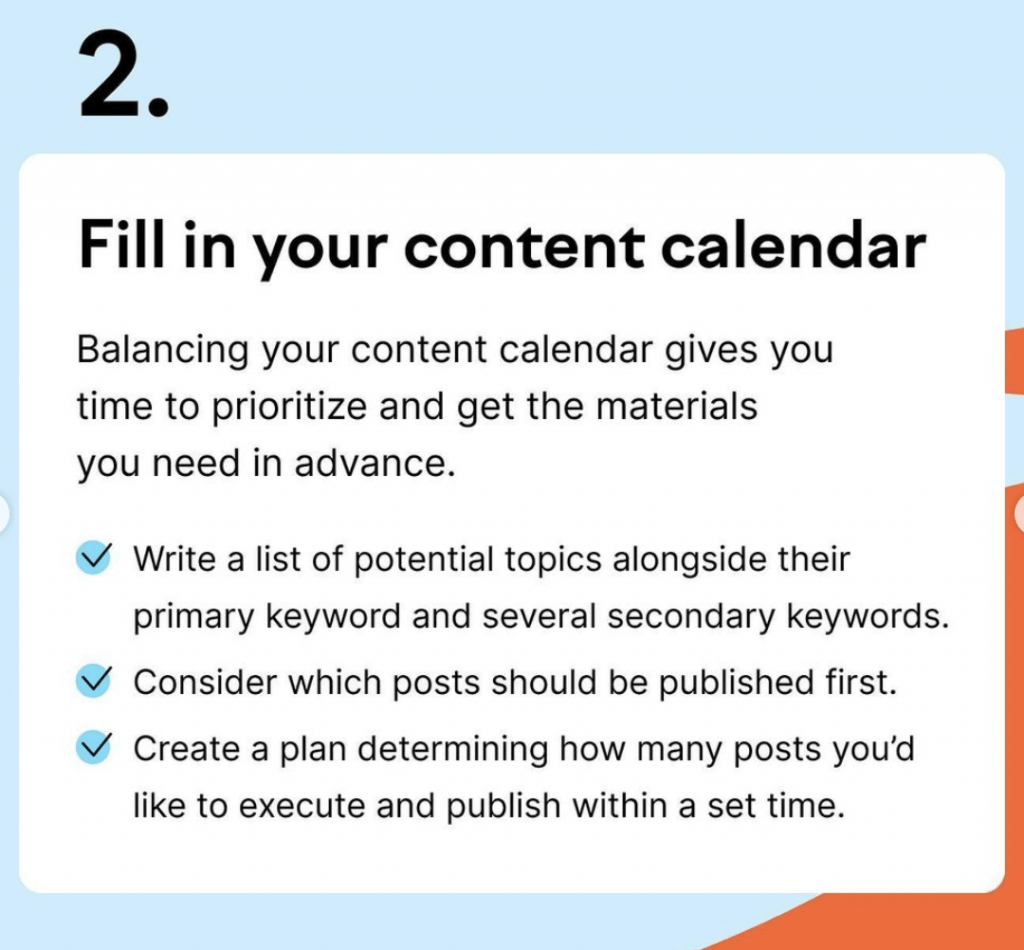 COMMENTS: One way to get this step even tighter is ensure you can also use a marketing calendar that your marketing team has hopefully created to help you plan around specific events, holidays, etc. This is key to help plan content ahead and source your blog post writing far in advanced to not scramble for topics and content last minute. (Try the SEO writing assistant tool now – free trial.)
3. CREATE YOUR CONTENT OUTLINE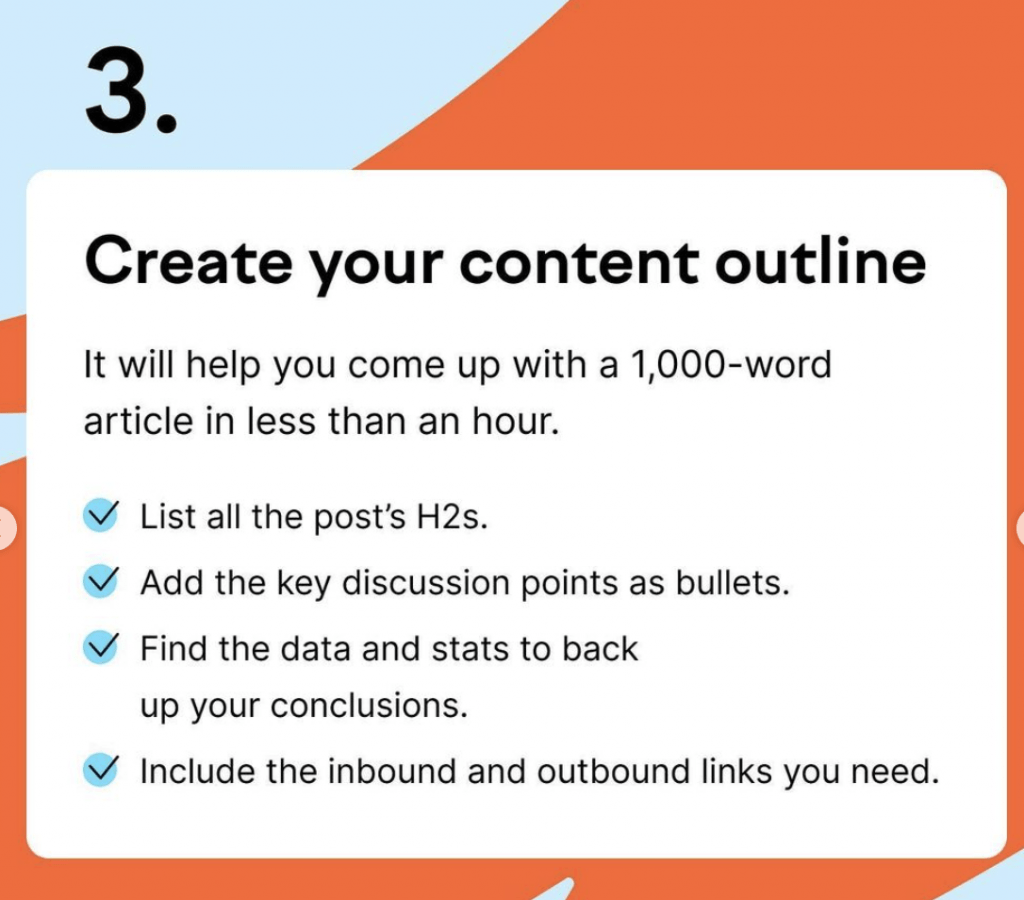 COMMENTS: This is GOLD. This is a very simple formula to create a template of the piece of content to truly get some speed behind the content strategy. This will make the flow of the content once you (or content writer,) easy to get through the ideas and intent behind the blog post. (Try the SEO writing assistant tool now – free trial.)
4. WRITE WHEN YOU'RE READY – follow above steps.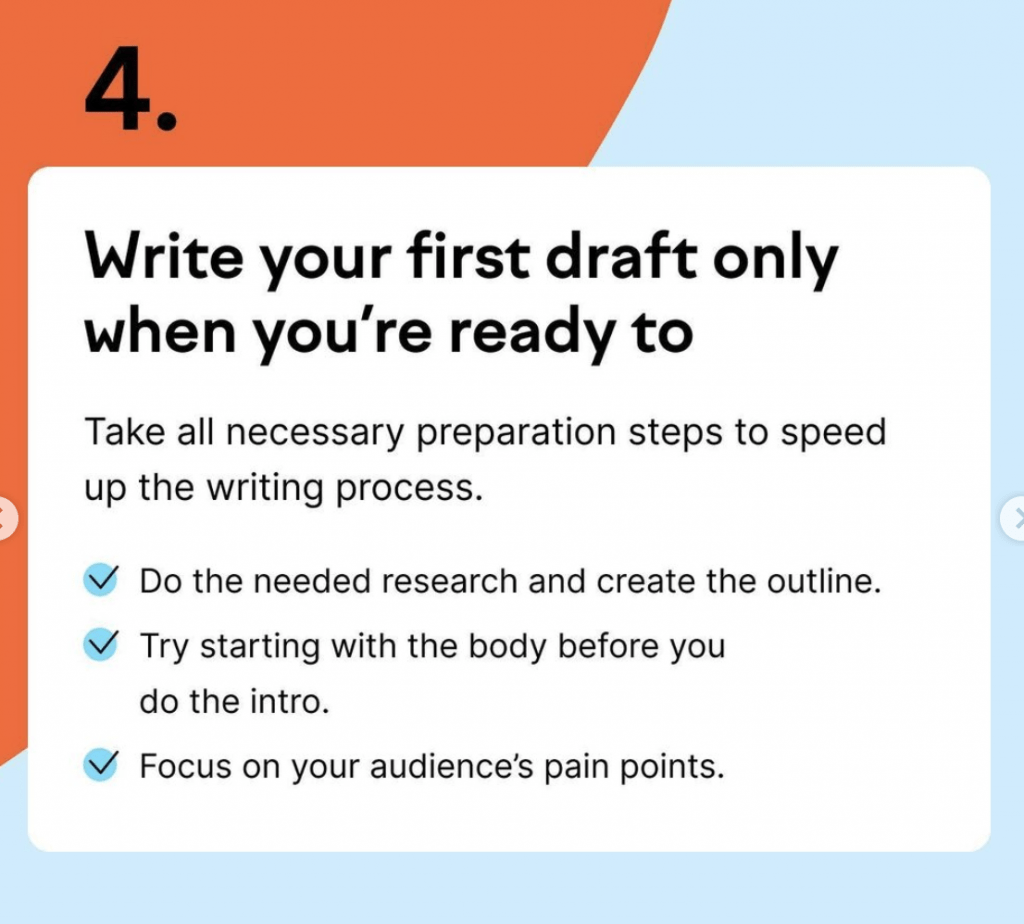 COMMENTS: Straight forward point here. Following the step by step guide will simplify the process for scale at speed. (Try the SEO writing assistant tool now – free trial.)
5. WAIT, READ, AND THEN SUBMIT FOR PROOF READING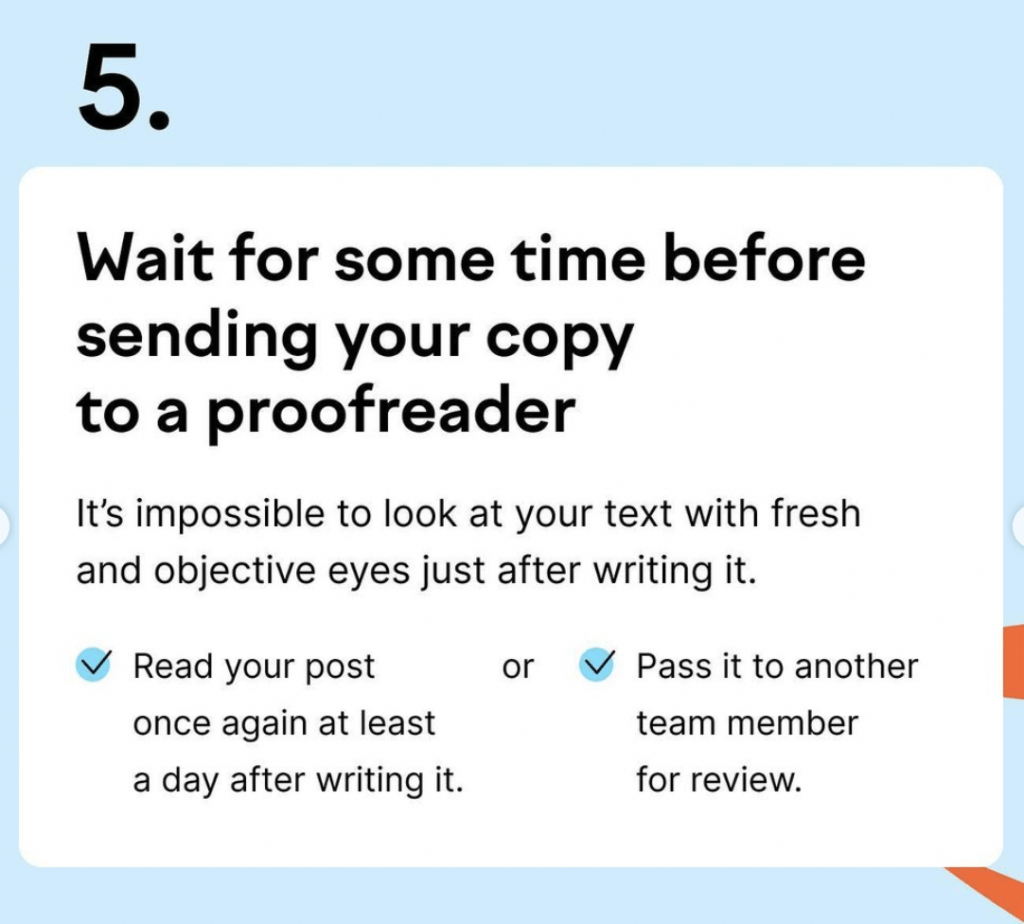 COMMENTS: This one is self explanatory but its important to have at least 1-2 people in the team proof read content before it gets posted. There usually almost is a mistake or two in grammar within posts that can be caught by another set of eyes. Aside from grammar issues, proof reading can sometimes lead to other ideas or suggestions in the content that can help enhance it with someone elses point of view. (Try the SEO writing assistant tool now – free trial.)
6. MAKE AND GO THROUGH AN SEO CHECKLIST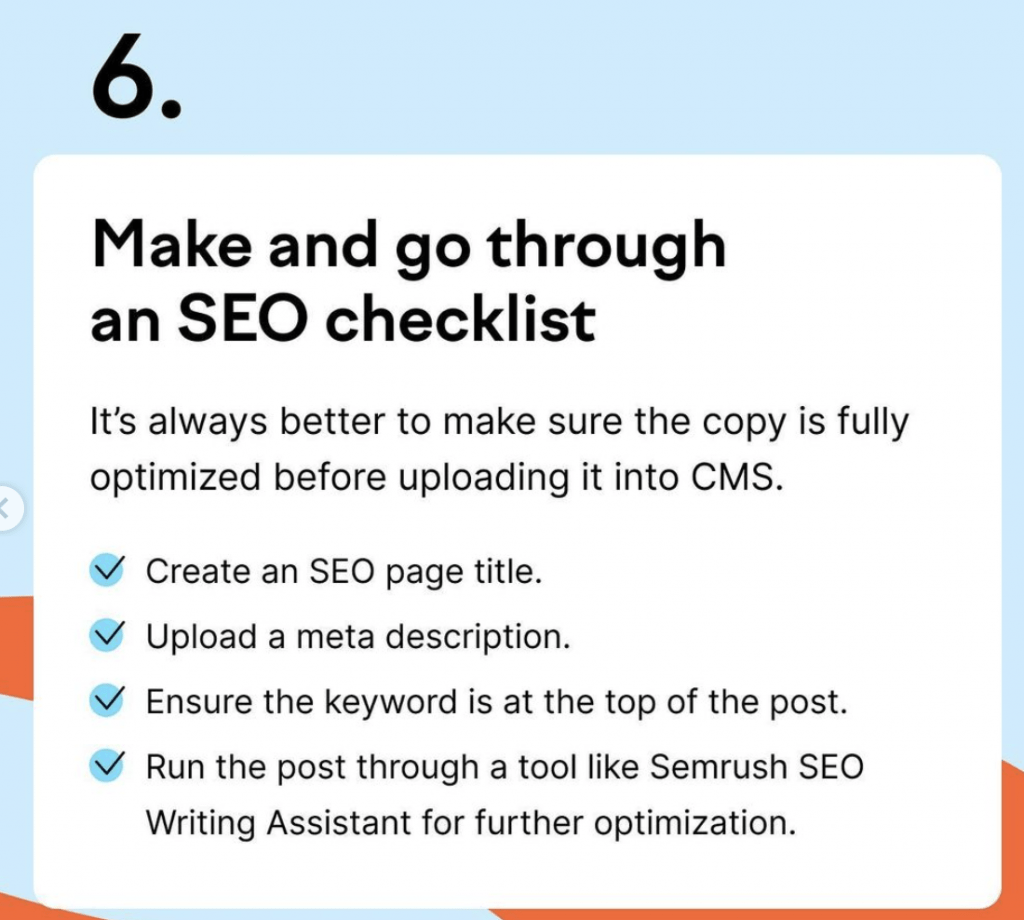 COMMENTS: At the end, you want to ensure that you dont have any missed SEO opportunities to give your post the best possible chance at reaching the coveted ranking spots which usually fall between positions #1-5. (Try the SEO writing assistant tool now – free trial.)