Creating the right type of content depending on what sales cycle your potential consumer is at is key to try and have the best possible chance at success in turning that consumer into a customer.
From SEMRUSH, this is a good visual of the most popular content formats for funnel stages.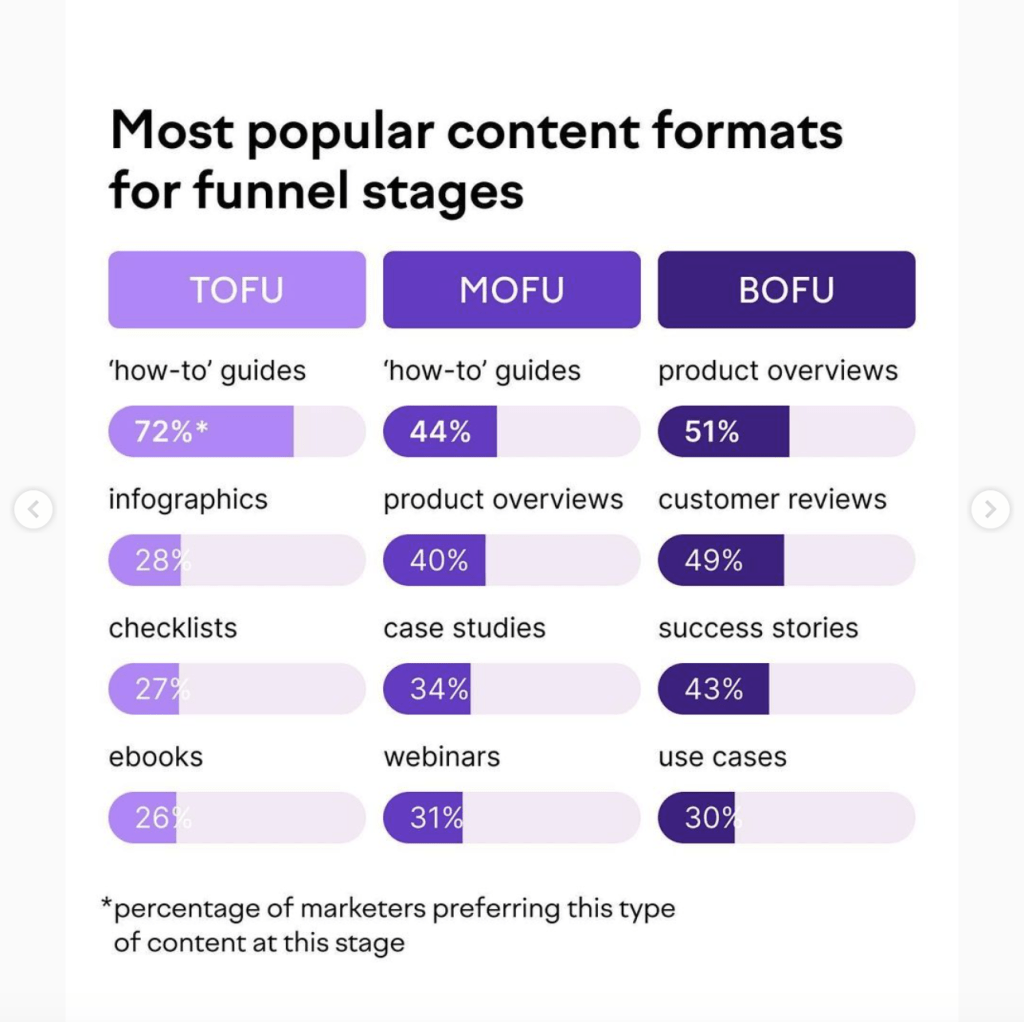 I've been a lot more focused on TOF due to prospecting becoming more difficult through paid social channels so this is a great visual to see where marketers are preferring to create certain content for this stage.
It seems How-To guides are the favorite and an effective guide at getting consumers to be interested in the piece of content and begin to engaging with your brand, from a click, to a like, etc.
RECOMMENDED READ: How to Create a Comprehensive How to Guide [+Examples]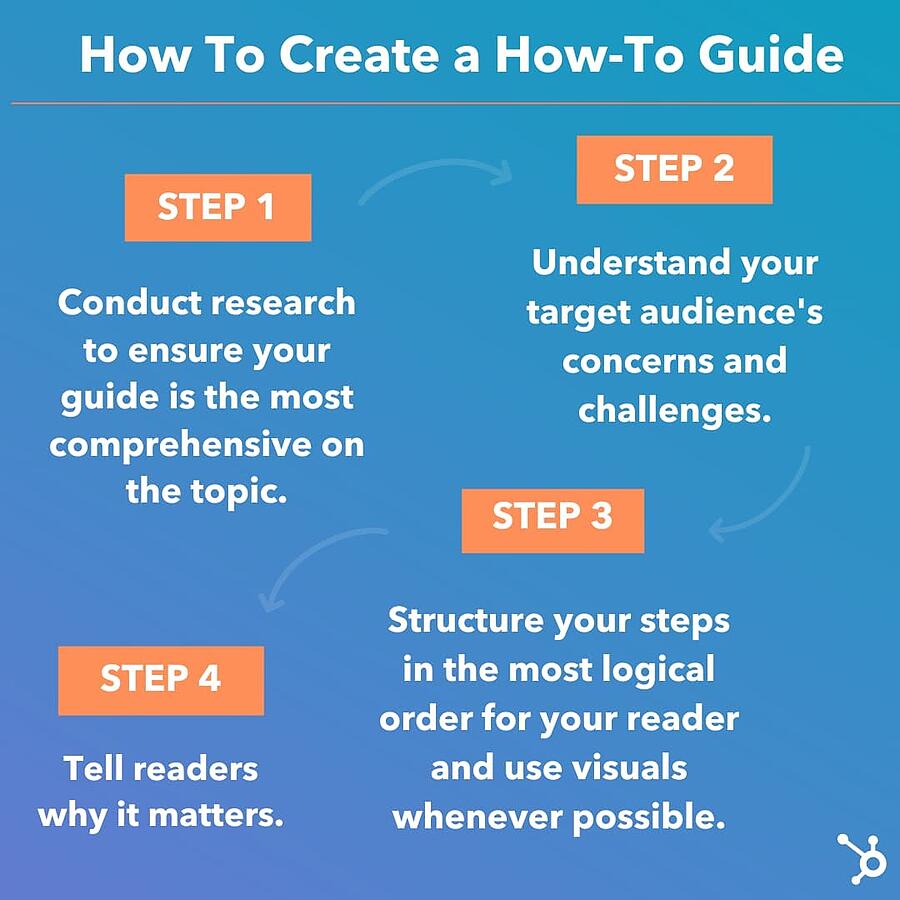 The other TOF content strategies can actually be different formats of the how-to guides or other ideas that call value propositions to either educate consumers about a specific problem with a solution, or how your product provides that solution to their problem.