I started testing Amazon posts lately. I think this move from Amazon is 'kinda' genius and not sure why it's not generating more buzz within the ecosystem. In fairness, it still is a BETA product but the potential I see is enormous for its advertising ecosystem.
Amazon is building so many products as it has the customer base to leverage just about anything. So…why not a social aspect to shopping? That seems obvious to me now with Amazon post. While the program is still in BETA, I believe this will be a home run once the sponsored post capability happens, if it does….and well I'm betting big it will.
Amazon posts has been out for a few months, at least, but most businesses don't realize its out yet, again, because it's in BETA. And as I have said, I think the real game-changer for this feature will be when Amazon gives brands the capabilities of sponsoring this content through keyword driven, ASIN driven, and category driven ways to be seen by millions of customers for engagement that will lead to sales.
Amazon makes a big part of its revenue from sponsored ads, so this is surely another way to get brands to keep spending on the Amazon ecosystem.
In 2020, Amazon's ad revenues in the United States were projected to amount to 12.75 billion U.S. dollars with growth declining to a still impressive 23.5 percent year-over-year.
For brands trying to reach shoppers in a more social way with a shopping component, imagine the 2.2 billion plus visits a month on Amazon.com.
WAIT…WHAT IS AMAZON POST?
Instagram + Amazon = Amazon Post.
Amazon Posts is an opportunity to share your brand content on Amazon at no cost, as often as you'd like. Posts appear on Amazon in your brand's feed, on detail pages, in feeds for related products, and in category-based feeds.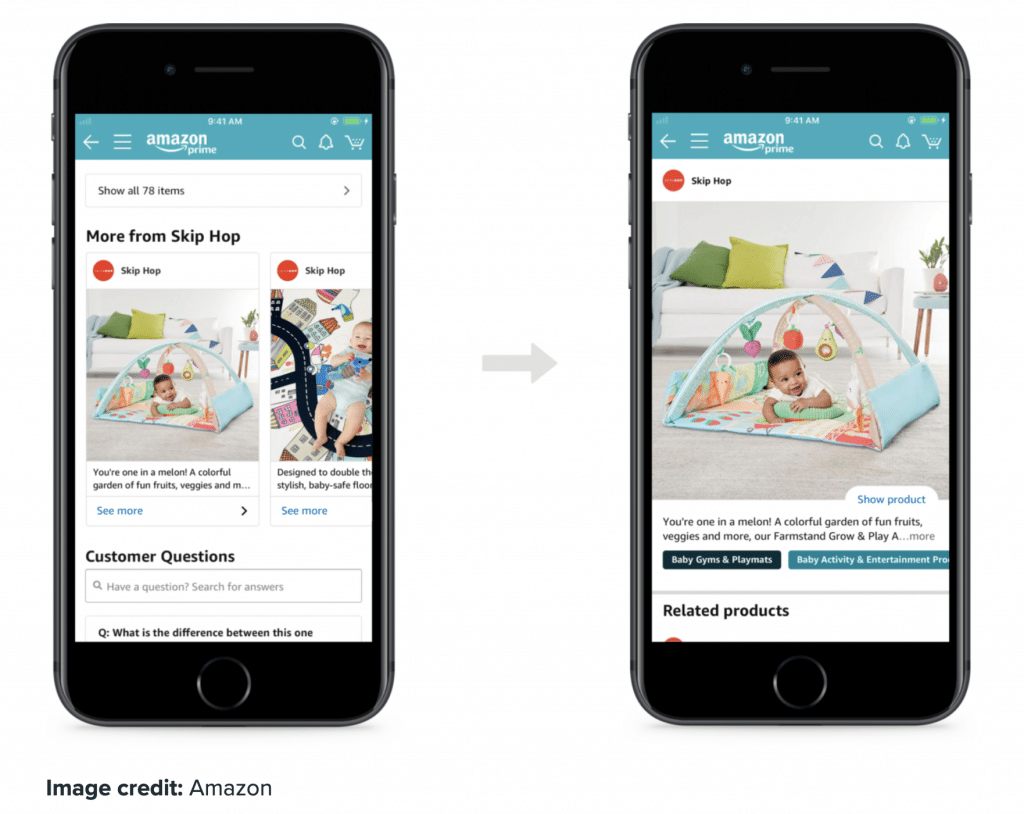 HOW DOES AMAZON POST WORK?
As customers browse shopping categories on the Amazon app in their mobile phones, you'll see brands post which will create engagement by customers.
Discovery – Carousels for participating brands can be found on detail pages for their products, and related products. Tapping on a post takes shoppers into a feed.

Browsing – Customers can continue to browse feeds of related posts, and pivot to browse feeds of posts for products in related categories.

Shopping – Posts are instantly shoppable, shoppers simply tap "show products" to learn more and visit the product detail page.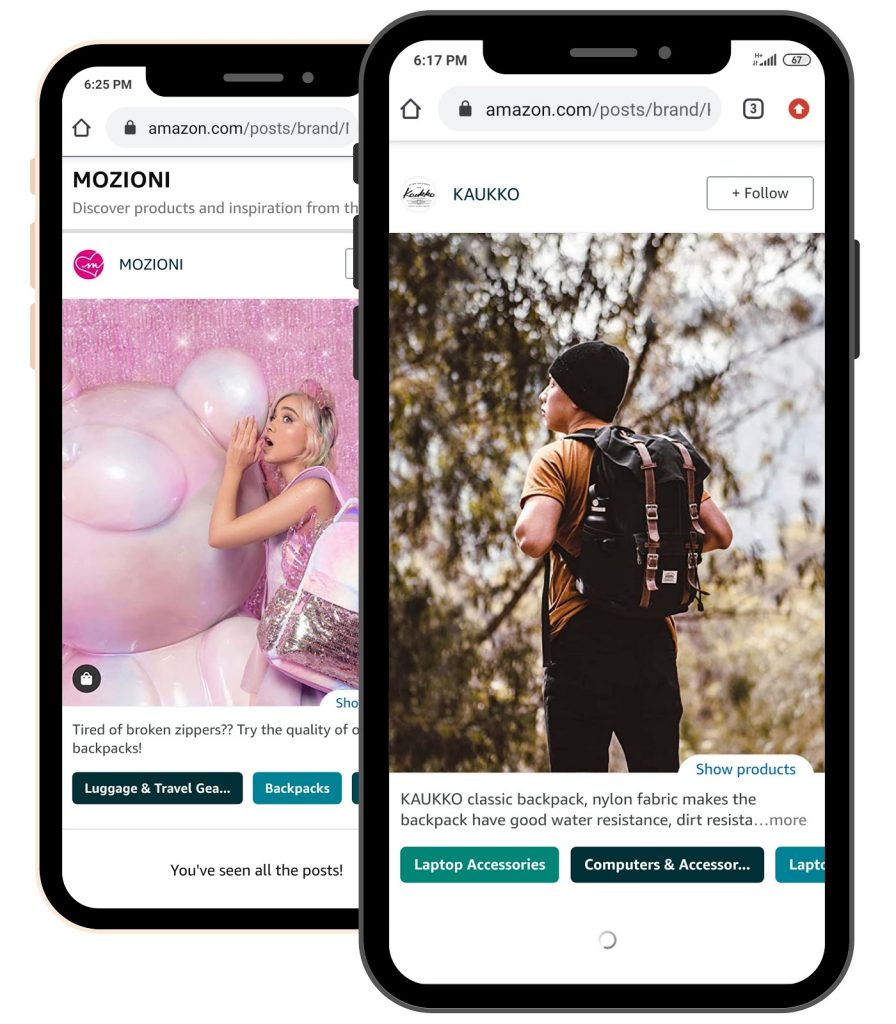 HOW DO I ACCESS AMAZON POST?
How to Get Started?
Visit posts.amazon.com and sign-in using your advertising console credentials.

Create your profile by verifying your brand name and uploading your brand's logo.

Start creating posts by uploading images, writing captions, and tagging related products.
To participate in Amazon Posts beta you need to be a vendor or a seller enrolled in Amazon Brand Registry and have a US Store.
Recommended Video….