SEMRush put out another great small infographic that shows a funnel into purchase. Let's discuss point x point. When talking about funnels, we wrote about the 3 stages of content marketing funnels which is very important and plays very much into this funnel as well as it directly correlates with the purchase funnel.
"Do you need more website traffic? Check out this great way to get more eyes on your content 👀
To reach new audiences located on different mediums, breathe new life into long-forgotten content, and maximize the potential of your content efforts, use @garyvee "reverse pyramid" model:
👉 Create 'pillar content' (or choose an existing one)—a long-form comprehensive piece covering a particular topic that resonates with your audience;
👉 Turn this extended piece into short-form assets of various formats, like videos, shorter blog posts, infographics, and more;
👉 Distribute all of the assets across relevant platforms – from social media to Quora answers.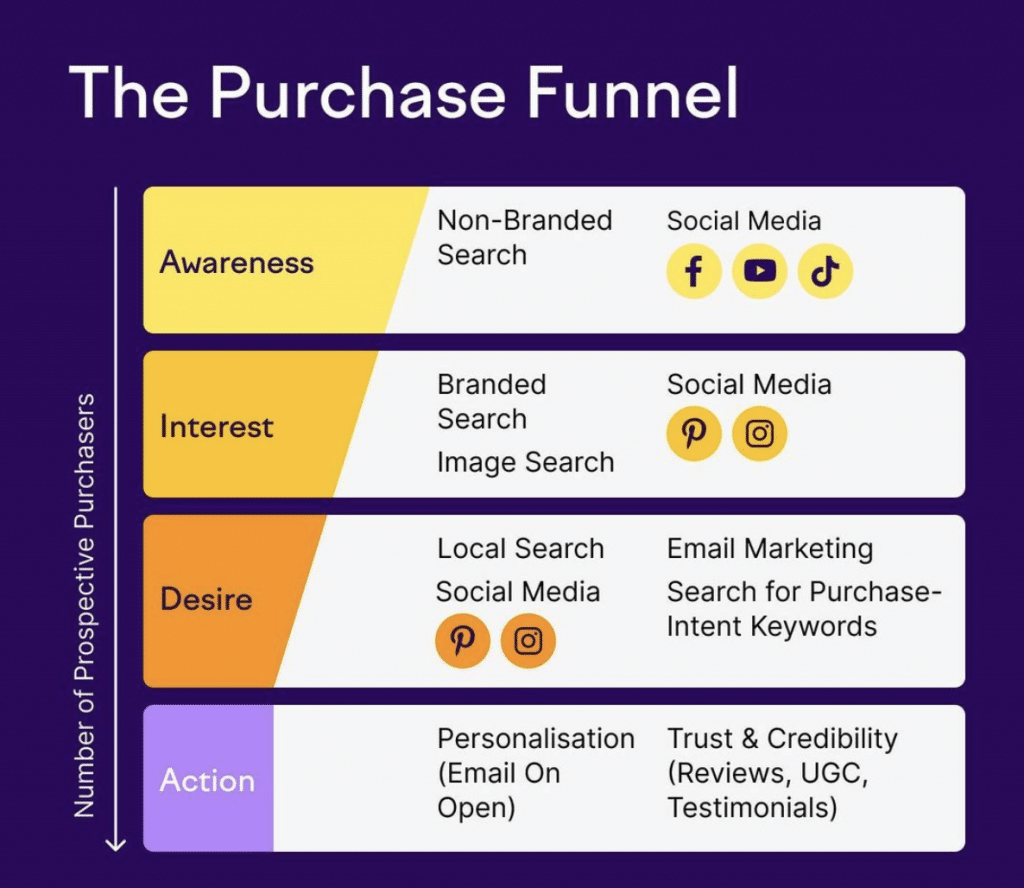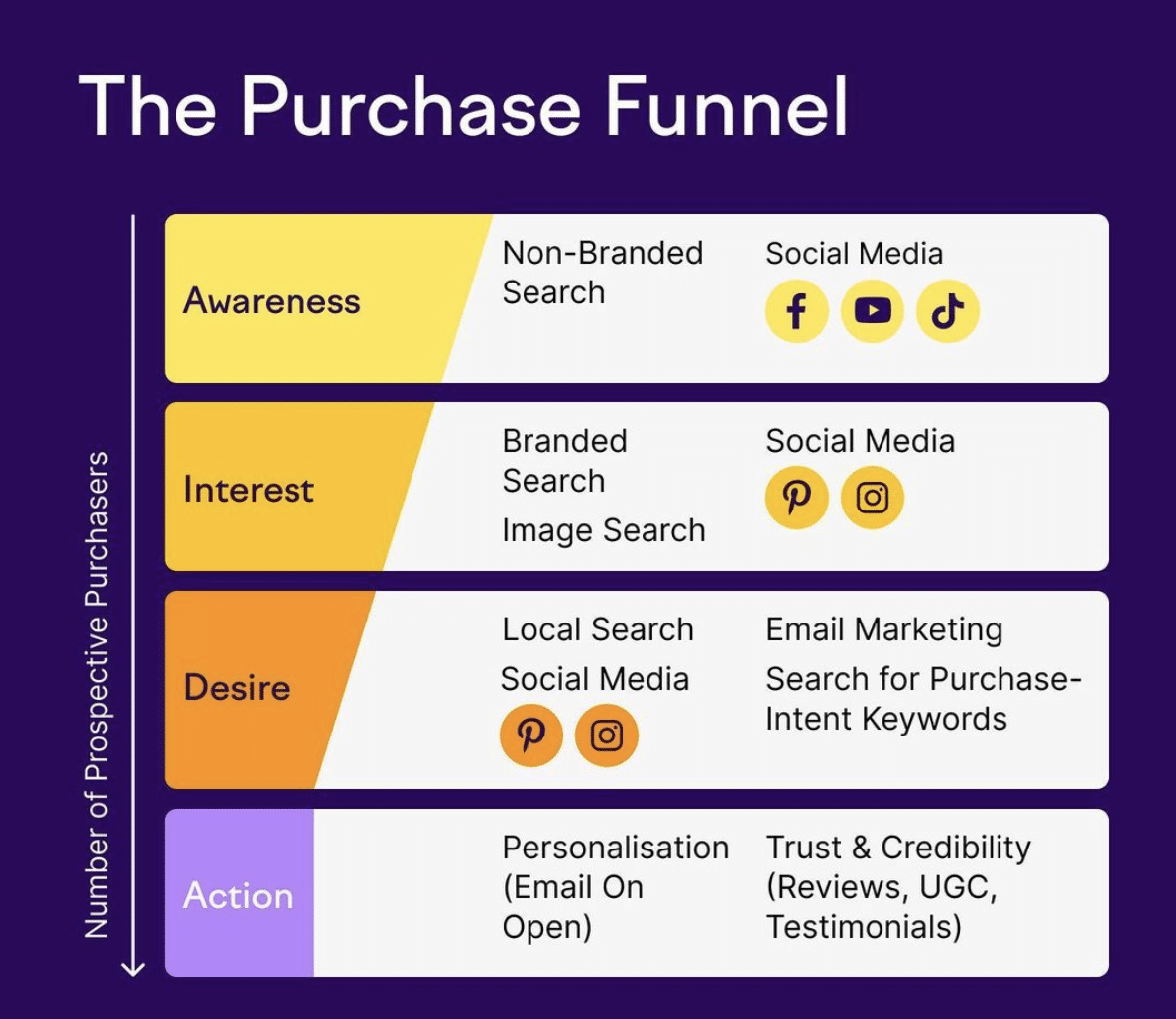 AWARNESS
This is as top of funnel as it gets and extremely important for growth. Search is a great place for awareness and I would say every social media channel is a great place to start building awareness.
Currently the top places to build awareness at scale:
INTEREST
Interest gets you further down the purchase funnel with a great opportunity to showcase more targeted content to a specific audience. I think one very important channel that was left out of the purchase funnel chart by SEMRush is REDDIT. This is a great place where threads on topics are of high interest and a great place to promote content related to that specific topic.
DESIRE
In the desire stage, you're ready to go deeper into the purchase funnel. As pointed out by SEMRUSH, Pinterest is a great example of a more desire driven platform.
ACTION
In this part of the funnel, email personalization and retargeting strategies will yield conversion results.