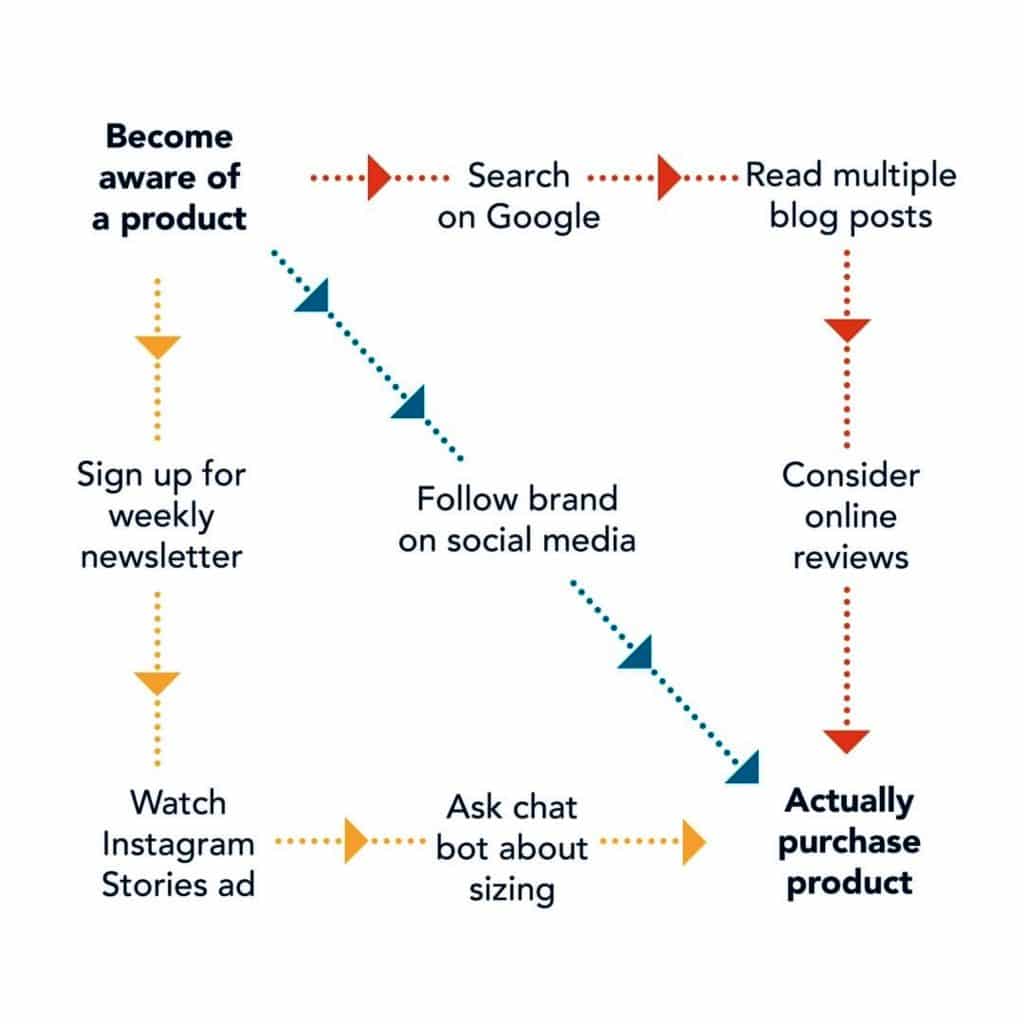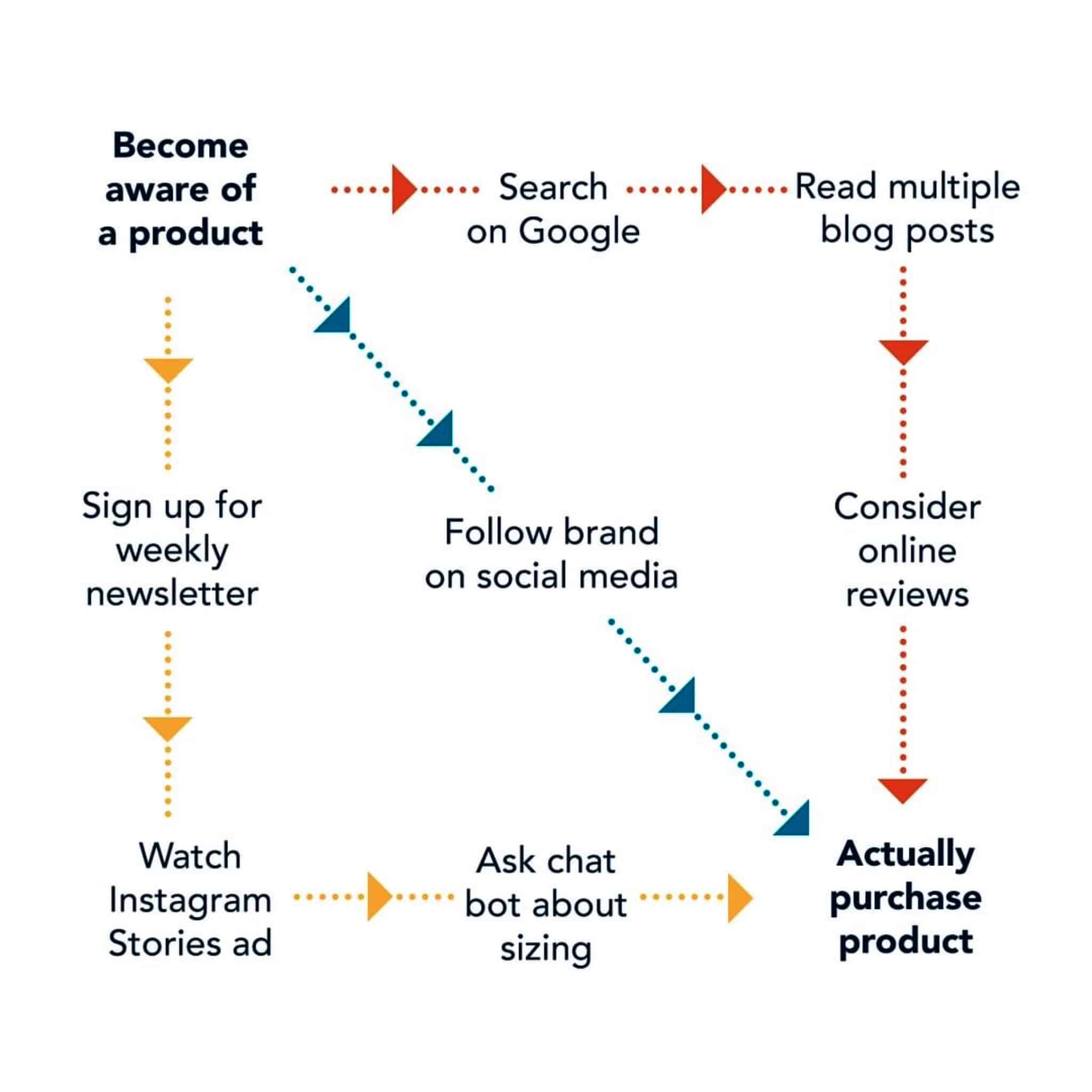 I came across this small infographic by HubSpot. I thought it was so telling of todays landscape of where we need to be as brands and marketers, and that's really everywhere, right?
Of course, this infographic isn't doesnt represent ALL the different paths to purchase a consumer online can take these days. Think about video content, social media content like Twitter, SMS marketing, and so much more.
So, the customer journey and path to purchase can go in so many different ways but what it shows you is how with persistent visibility anyone can convert and consumer into a customer.
In the last two years of building a consumer brand product and company, as we've scale our content through different platforms, you definitely start seeing the different paths to purchase and scale. So much so that my main intent for content has been more on the educational and engagement side and not just sell side.
The sell side comes through the ways we keep engaging with that customer through newsletters, SMS marketing, and other avenues.
With the web being such a large landscape of platforms, try to be everywhere possible.