When it comes to Facebook marketing, it's on fire, especially for e-commerce. When we talk Facebook, it's important I point out this also applies to Instagram. Although, I have to say, it is never a bad idea to segment Instagram on its own when you are creating the campaign, I think segmenting it as its own campaign or within an ad group can give you better insight into stats and managing it may be easier.
Facebook has been a real growth driver for many e-commerce businesses, especially considering that 18.3% of adults have bought something through Facebook in the past year.
In no particular order, let's list what I think are the top 3 marketing strategies to run Facebook marketing to scale your business. Another important thing to note is every business has different goals, right? Some businesses run campaigns for top of funnel to drive traffic, other businesses are strictly ROAS (return on ad spend) focused.
#1 – OFFER CAMPAIGN
An offer campaign can perform really well as it's a signal to consumers that you are promoting something that is on sale or being incentivized to buy. Consumers are always looking for offers, so this is eye-catching if your offer has a catchy title, copy, and image. Some great ways to use offer campaigns :
Product Launches
Move Excess / Overstock Inventory
Gift With Purchase Offers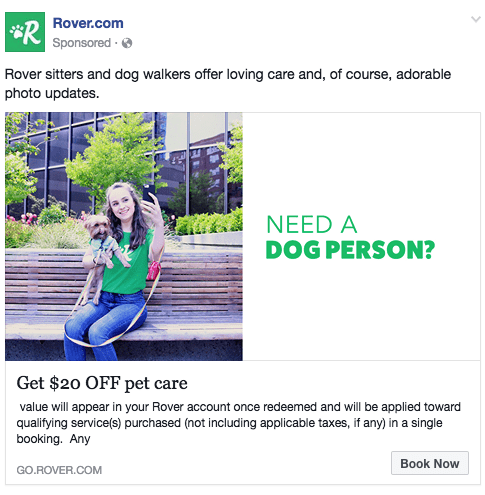 #2 – RUN A CONTENT CAMPAIGN
A great piece of content can really sell a product. In SEO, the saying goes that content is king, when it comes to Facebook and running a piece of content as an ad, its king as well. If you believe you have a good piece of content that can really work for your business by running Facebook ads, try both running it through a traffic campaign and as a conversion campaign (more to come on the comparison and pros and cons of these two at a later post,) A great piece of content WILL work. As I've stated, this one may be the most challenging one, but if done right, can pay big dividends and help scale big pretty quickly.
Even if the piece of content doesn't return dividends right away, it can be very successful in putting consumers in a funnel if you're capturing emails, retargeting, and more.
#3 – FACEBOOK PRODUCT CAROUSEL ADS
Carousel ads have proven to be quite effective and provide good conversion rates. These ads are extremely effective when used in retargeting campaigns but they are definitely a good strategy to use for promoting products to possible new consumers.
Facebook themselves claim that these types of ads drive a 30% to 50% lower cost-per-conversion and a 20% to 30% cost-per-click vs single image ads.
Carousel ads are visual and interactive with consumers so they do stand out within the feed. I think it's worth spending some time, if you haven't already, and really give carousel ads a good test with creating various segments with products and offers to see if you can find a winning campaign. Look at how Amazon itself is using carousel ads.